Damn I knew this was going to happen...I am not a happy camper...I guess my frustration just rolled off on the forum...2 days no sleep now I have to go deal with this.
Text from Gibson HVAC Tech...I am so tired of holding these guy's hands
I told him to cut power to the building go get some breakfast and I will call you when im on my way DAMN Kelli going to kick my ass....Taking my sweet ass time............Getting this off my chest so I walk up with smile.
Text: HVAC contractor installed this two pole breaker in a mentally handicapped residential home... AC called for a max ocpd of 30A. He installed a 50. Now that wouldn't normally cause all this damage... But not seating the breaker on the buss bar all the way so it's arcing will. I realize this is an isolated incident and I'm in no way trying to insinuate that al hvac guys suck.
After this post I have to call SPEC...South Plains Electric Company...City Inspectors will be there.....everything has to be pulled rewired on a 200A box.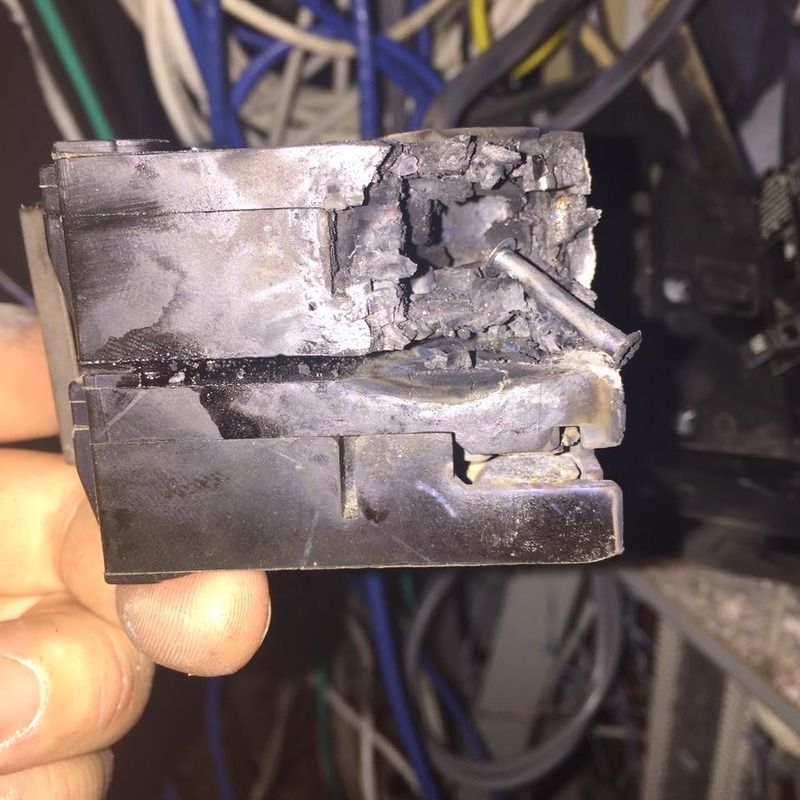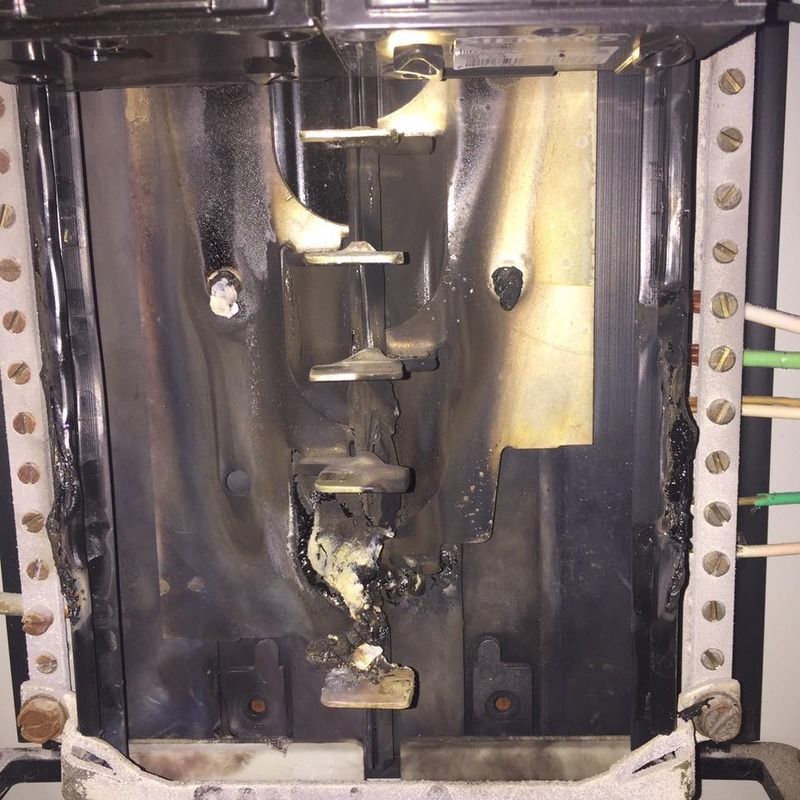 Wish me luck....Chest out and big smile, after my shower...
Thanks for letting me vent.
XOXO