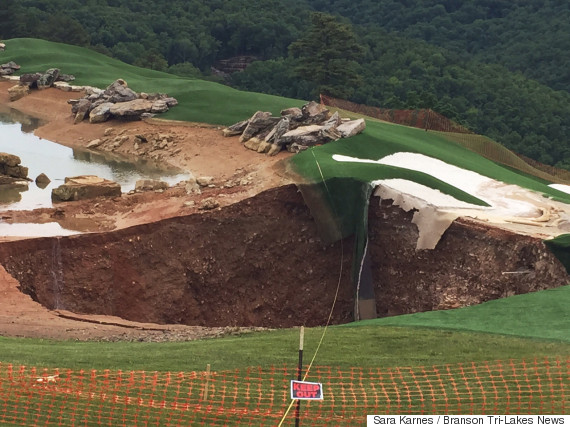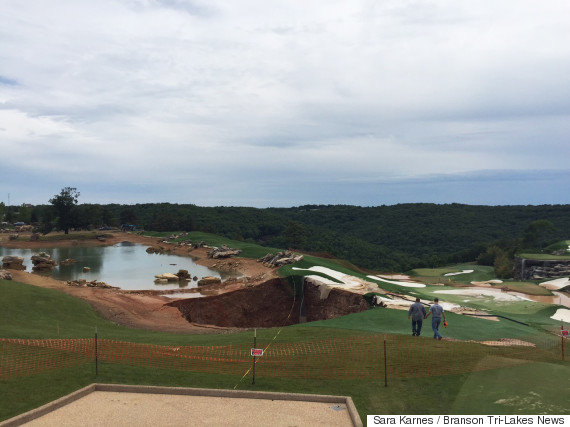 The largest of the sinkholes abuts a pond on the course and is approximately 70 feet wide and 35 feet deep. According to KOLR10 News, a second hole measures 18 feet deep, while the other two are a (comparatively) smaller four feet deep.
http://www.huffingtonpost.com/2015/05/22...25102.html
---
Life is like a penny, you can spend it on what you like, but you can ONLY spend it once.
https://twitter.com/NigelLondon2014