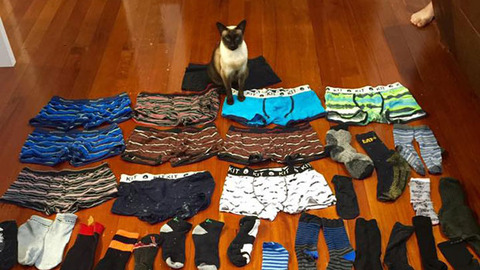 A 6-year-old cat burglar with a taste for men's underwear is terrorising the streets of Hamilton.
Like many cats, Brigit the tonkinese is a nocturnal hunter - but her prey is specifically socks and boxer briefs.
The cat, who lives on George St in Hamilton East, has brought home 11 pairs of underpants and more than 50 socks in the last two months.
And those are just the ones her owner Sarah Nathan has kept.
"It's all men's. It's really, really weird. She's got really specific taste."
Read more:
m.nzherald.co.nz
Oh the strangeness.
---