My mom sent me a pic of their cat last night. She said he made a new home in the cat food box...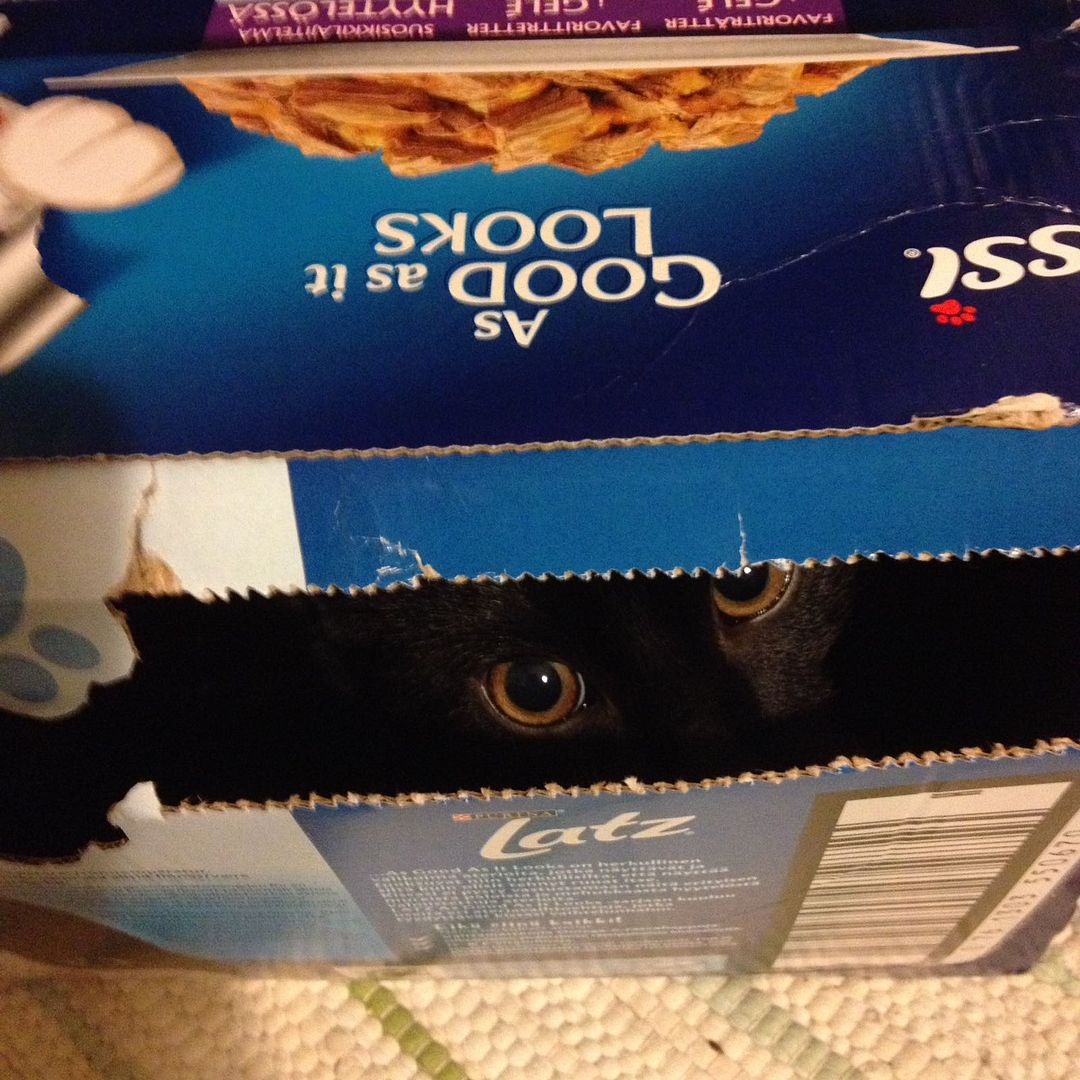 It was only today as I actually went over there that I noticed what the box actually said: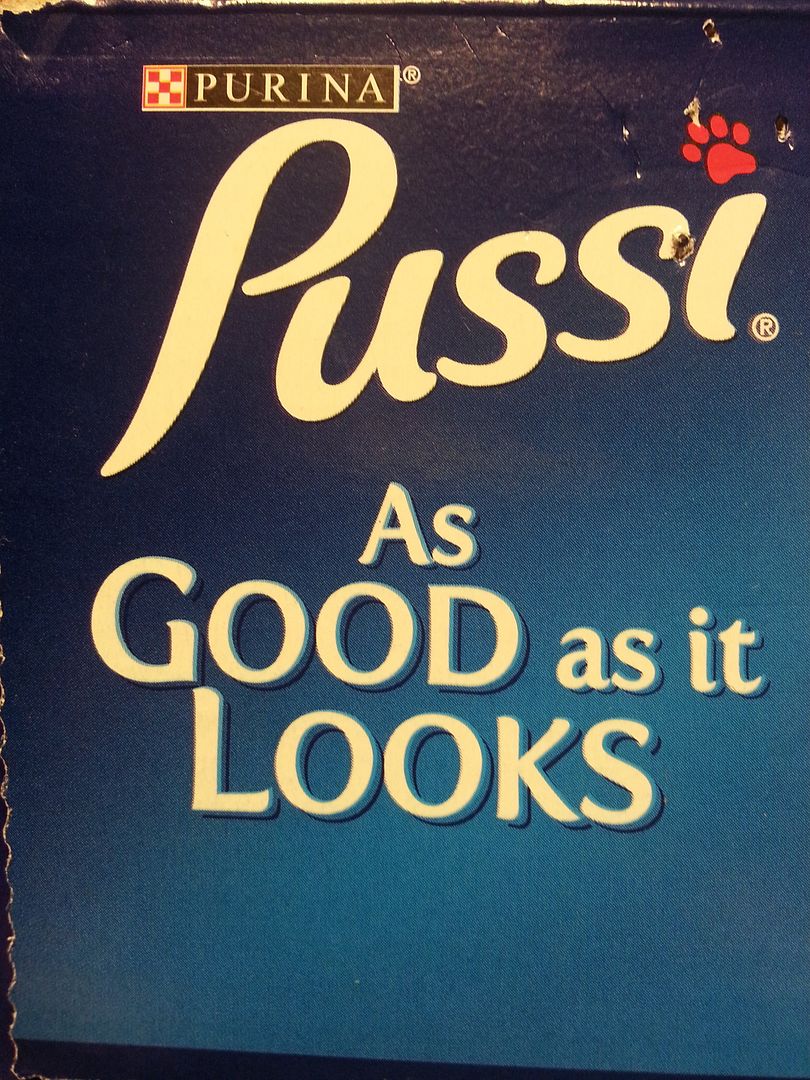 My mom asked "what are you taking pics of?" and I'm like "nothing"