If it has escaped you, we've had some issues with posted YouTubes and they won't show up in all browsers, especially for people with older operating systems.
So if you would be so kind as to follow this simple instruction you won't be excluding anybody when you post. The short links won't embed properly for everyone, so please use the link in the address bar.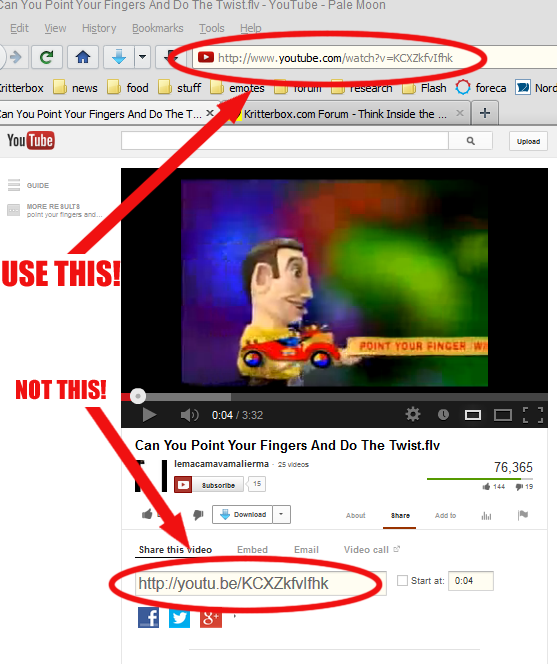 Thank you for you attention.
Carry on.