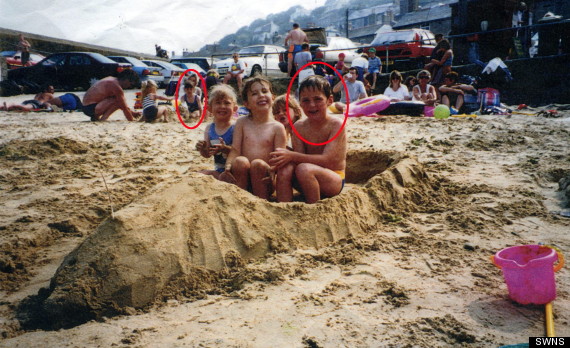 This brings an entirely new meaning to the phrase "picture perfect."
Before British newlyweds Aimee Maiden, 25, and Nick Wheeler, 26, got married, the couple rifled through old photographs at the groom's grandparents' home and came upon a gem they never would have expected, the Telegraph reported.
They found a photo taken in 1994 of Wheeler building a boat in the sand with his sister and cousins in Mousehole, Cornwall, where Maiden grew up. In the backdrop, Maiden can also be seen playing at the beach with her family.
http://www.huffingtonpost.com/2014/08/01...42772.html
---
Life is like a penny, you can spend it on what you like, but you can ONLY spend it once.
https://twitter.com/NigelLondon2014