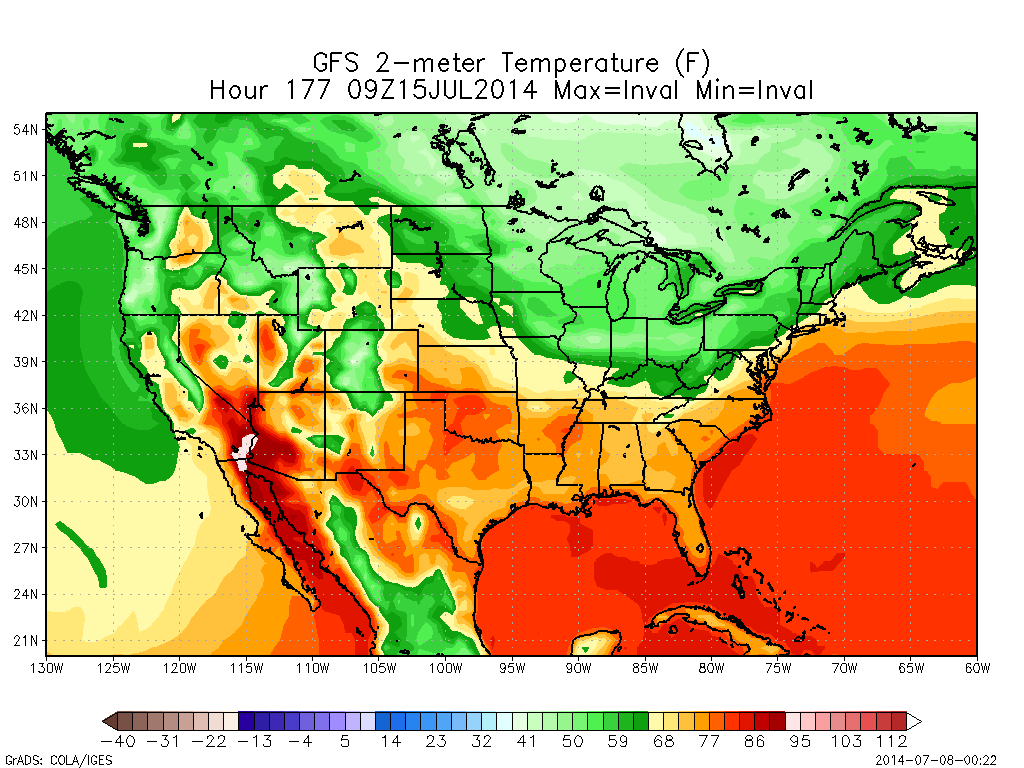 Get ready! Unseasonable cold blast looming; pattern similar to last winter.
Shown above is a long range forecast of temperatures on the morning of July 15th, in the middle of this unusually cold spell. We see temperatures on this morning plummeting to as low as the mid-40s in the Midwest, where the heavy blankets might need to make a surprise appearance. Temperatures in the far northern Plains into the upper Midwest might even flirt with the low-40s, possibly even into the upper-30s if there will be clear skies. Those finer details will need to be ironed out in days to come, but the general idea is that things are looking pretty cold for a wide swath of the country in the next week or two.
http://www.sott.net/article/281615-Get-r...ast-winter
---
Life is like a penny, you can spend it on what you like, but you can ONLY spend it once.
https://twitter.com/NigelLondon2014