The broccoli was fantastic! That recipe is a keeper, although I skipped the pine nuts and basil. I didn't have fresh basil and it tasted so good with just the lemon and parmesan
The lamb was great as were the mushrooms!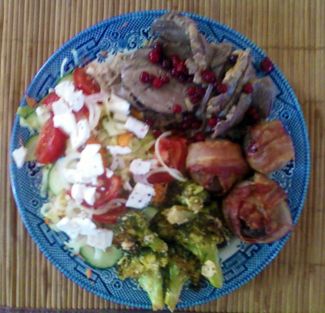 5 dancing bacons out of 5
Kreeper, bacon chili!?
Pics please!
We have cauliflower as mashed potatoes too, it's great. Especially with bacon bits in it.