AN American woman accused of pounding on a painting by Paul Gauguin and trying to rip it from a wall at Washington's National Gallery of Art told police the post-Impressionist artist was evil and the painting should be burned.
Susan Burns, 53, has been charged with attempted second-degree theft and destruction of property after the attack on Friday. She was being held without bail pending a mental health hearing tomorrow.
The Gauguin painting, Two Tahitian Women, valued at an estimated $US80 million ($77.19 million), was not damaged and will go back on view tomorrow, the National Gallery said in a statement. The picture is on loan from the Metropolitan Museum of Art in New York for an exhibit titled Gauguin: Maker of Myth.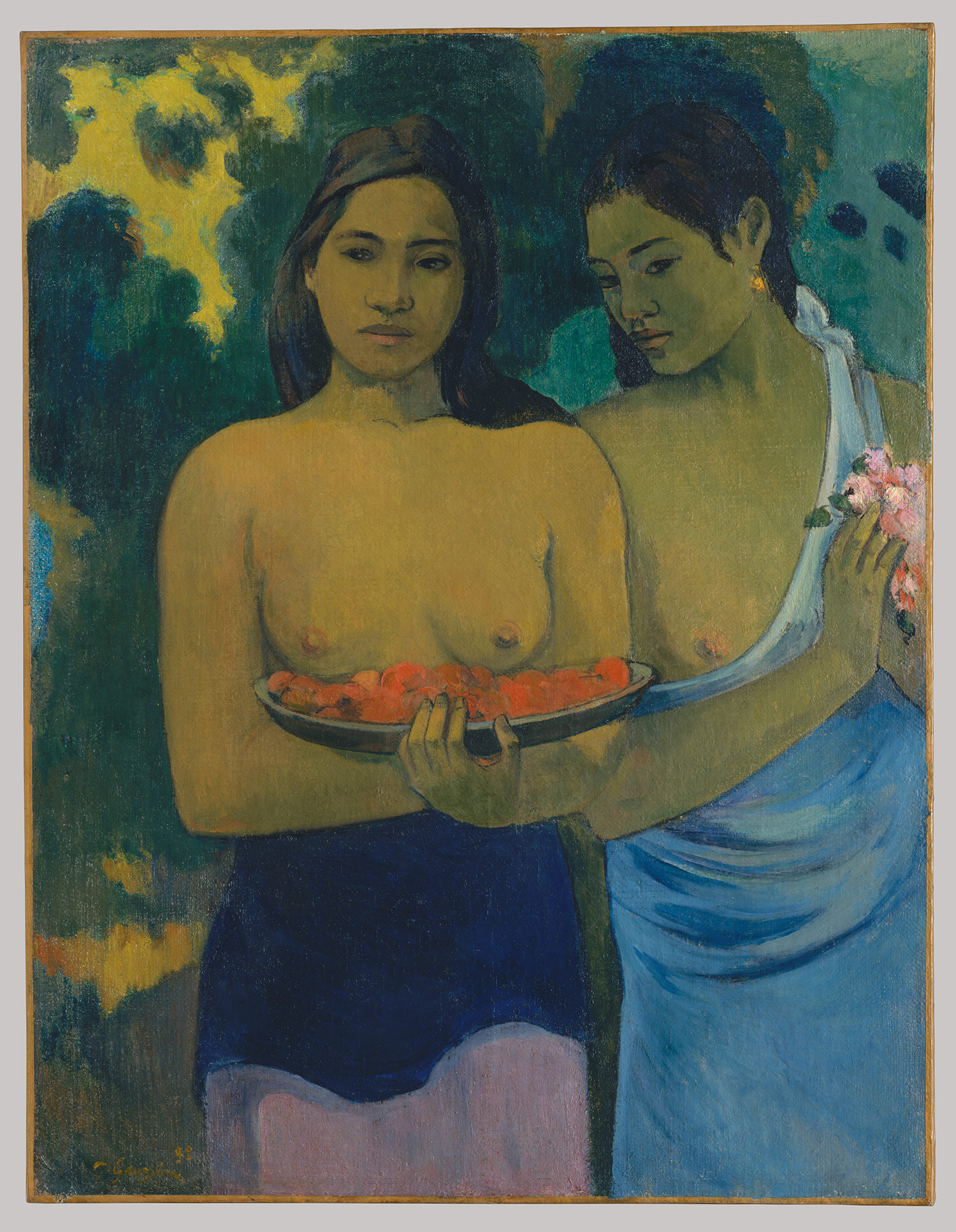 "I feel that Gauguin is evil. He has nudity and is bad for the children. He has two women in the painting and it's very homosexual. I was trying to remove it. I think it should be burned," according to the documents.
"I am from the American CIA and I have a radio in my head. I am going to kill you,"
she said.
Ms Burns' lawyer, Sharon Weathers, declined to comment today.
Ms Burns approached the painting around 4.45pm (local time) on Friday, grabbed the frame and pulled the bottom part off the wall, causing screws to fall to the floor, according to the documents. She then began banging on the middle of the painting with her fist.
Ms Burns was quickly apprehended by the museum's Federal Protection Service officers.
Read more:
http://www.news.com.au/world/woman-charg...6033793937