As soon as Siberian workers set eyes on the find - the largest ever at the Ukhagan mine in the Irkutsk region's Bodaybinsky district - they called it the Devil's Ear.
'The nugget was found on Friday 13 June', said a statement by local officials. 'The weight of 6,664 gram also favours secrecy and the shape is very similar to a pointy ear. So miners immediately called the find 'The Devil's Ear'.'
Surprisingly the find was initially thrown away, thanks to an overzealous sifting machine. A worker levelling the mining debris found the treasure.
Now there is added excitement at the Siberian mine. Such finds rarely come singly.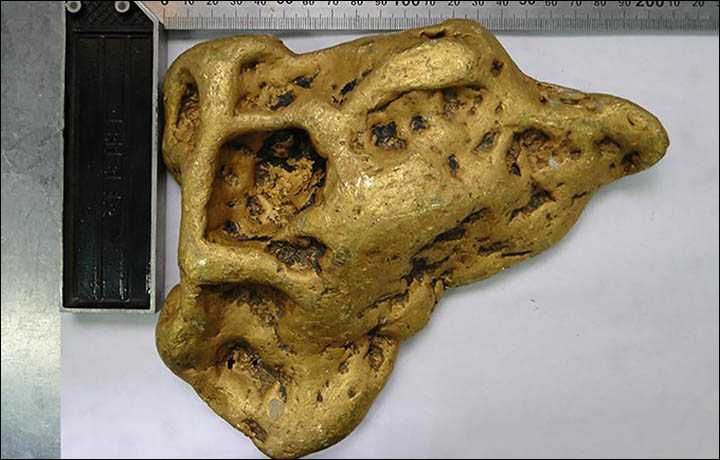 http://siberiantimes.com/business/invest...full-moon/