You may look at the title of this article and think that it's absolutely absurd, but I assure you it's not. This is a theory which has been hypothesized by some very "intelligent" people for many years, and they take it very seriously.
Scientists from the University of Buckingham have reported examining a tiny, metallic circular object which could have been sent to Earth from extraterrestrials to create life on Earth.
"We have considered Directed Panspermia, the theory that organisms were deliberately transmitted to the Earth by intelligent beings on another planet.We conclude that it is possible that life reached the Earth in this way, but that the scientific evidence is inadequate at the present time to say anything about the probability. We draw attention to the kinds of evidence that might throw additional light on the topic."
http://www.collective-evolution.com/2015...-on-earth/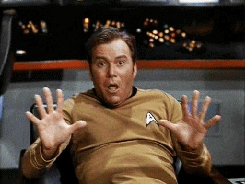 ---
Life is like a penny, you can spend it on what you like, but you can ONLY spend it once.
https://twitter.com/NigelLondon2014