The Blue Star Kachina? A NEW STAR IN THE SKY: Around the world, amateur astronomers are turning their telescopes toward minor constellation Delphinus where a new star has appeared. Koichi Itagaki of Yamagata, Japan, discovered the nova on August 14th. At the time, the stellar brightness was +6.3. Since then it has continued to brighten, crossing the 6th magnitude threshold of naked-eye visibility. John Chumack photographed the surging nova on August 15th from the John Bryan State Park in Yellow Springs, Ohio:
http://spaceweather.com/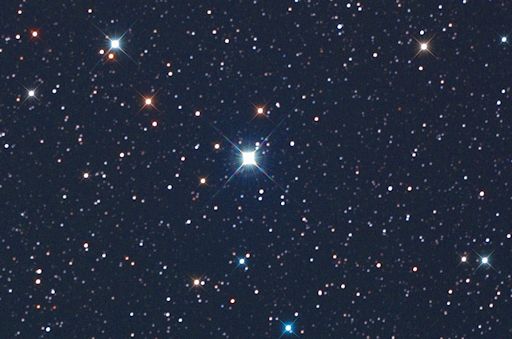 In Hopi mythology, the Blue Star Kachina or Saquasohuh, is a kachina or spirit, that will signify the coming of the end of the world by appearing in the form of a blue star. The Blue Star Kachina is said to be the ninth and final sign before the "Day of Purification", described as a catastrophe or a "world engulfing cataclysm" that will lead to the destruction of the Earth.[1] Some[who?] have interpreted the prophecy of the Blue Star Kachina to be a reference to the impending arrival of extraterrestrial life.
http://en.wikipedia.org/wiki/Blue_Star_Kachina