Hugo Chavez re-elected as Venezuelan president
http://rt.com/news/chavez-capriles-venez...tions-873/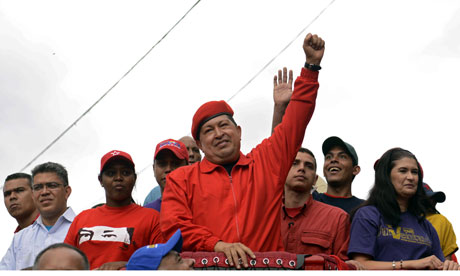 But beware Hugo!
Quote:Political Unrest in Venezuela
Contingency Planning Memorandum No. 16 http://www.cfr.org/venezuela/political-u...ela/p28936
In the coming months, Venezuela could experience significant political unrest and violence that lead to the further curtailment of democracy in the country. Presidential elections are scheduled to take place on October 7, 2012. President Hugo Chavez is in the midst of a tough reelection campaign against Henrique Capriles Radonski—the young and energetic governor of the state of Miranda—who enjoys multiparty support and appears to have a better chance of defeating the incumbent than earlier challengers.
The CFR still have plans for your country!
Commentary on the CFR piece
http://ericdraitser.podbean.com/articles...venezuela/