It's a fairly well known fact that Bigfoot build bizarre constructions from trees, bending them, twisting them, interlacing them, but it's never been shown to be done by the Florida skunk ape.
Until now.
We have been on the trail of them for the last two weeks, and what we found today blew us away.
I'll post the actual footage tomorrow after Octo does some editing and stabilizing. It was taken with a cell cam as I was walking around so, it's a bit difficult to watch in it's raw form, but I took snapshots of it's construction. We also left oranges for them in hopes they will take them as a gesture of friendship.
When you get this close, when you see all the signs, things get a bit tricky. We have to be very careful, attempt to earn their respect and show them we mean no harm.
They are huge, and possibly dangerous, so trust is something we have to earn, and our scent is now on their construction, right, wrong or indifferent.
In addition to the strange construction, we saw a footprint with toes and heel approximately 24" in length, I believe we are very close, and are in the process of documenting everything.
Here are snaps of the construction, essentially they took two nearby trees and snapped another with an 18" diameter and wedged it all together. We can't even tell where the 18" diameter tree came from, but Jaydoom and myself estimated it as 300 pounds (136 kg) minimum.
Humans do not waste their time on something of this nature, not to mention humans do not have the ability to do what was done here.
More to come, but this is classic Yeti construction demonstrated by the Florida Skunk ape.
This is the first documentation that I'm aware of that the skunk apes build structures in a similar fashion to the Yeti in the Pacific Northwest.
This is not something that could be faked or hoaxed, it would be impossible for a human to crack a tree as a marker and build these interlacing structures.
Without further ado, here are the pics. Video will follow shortly.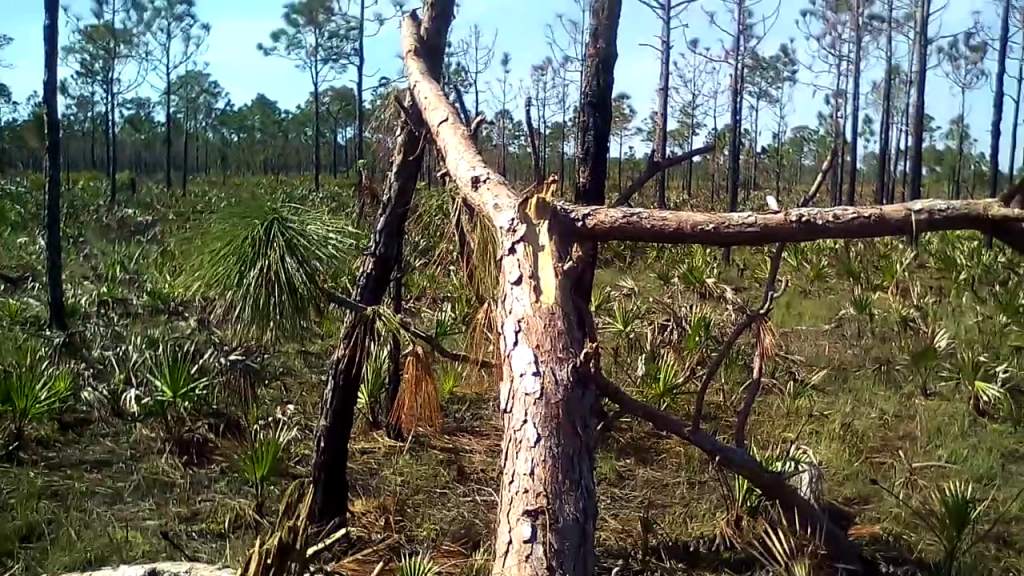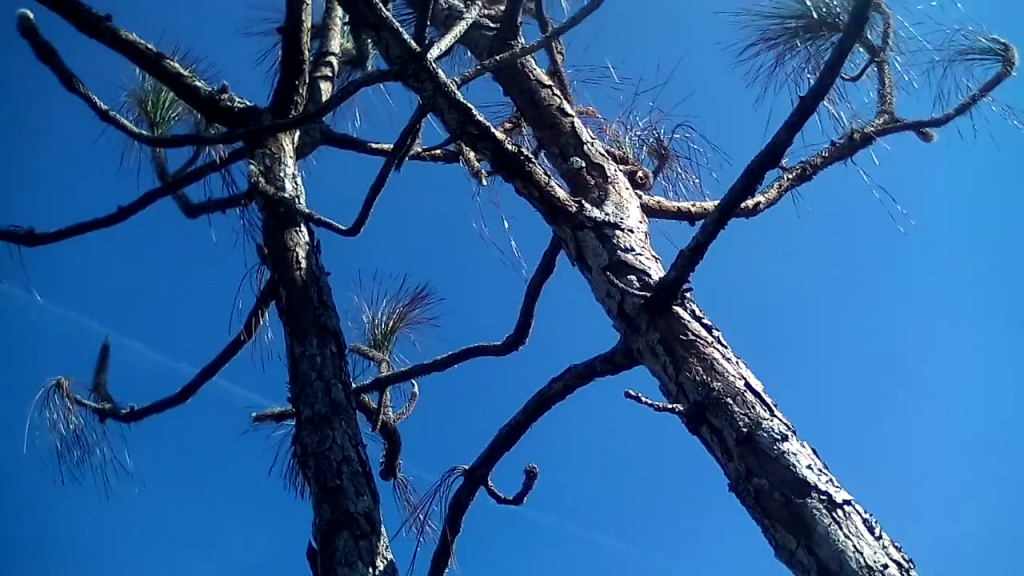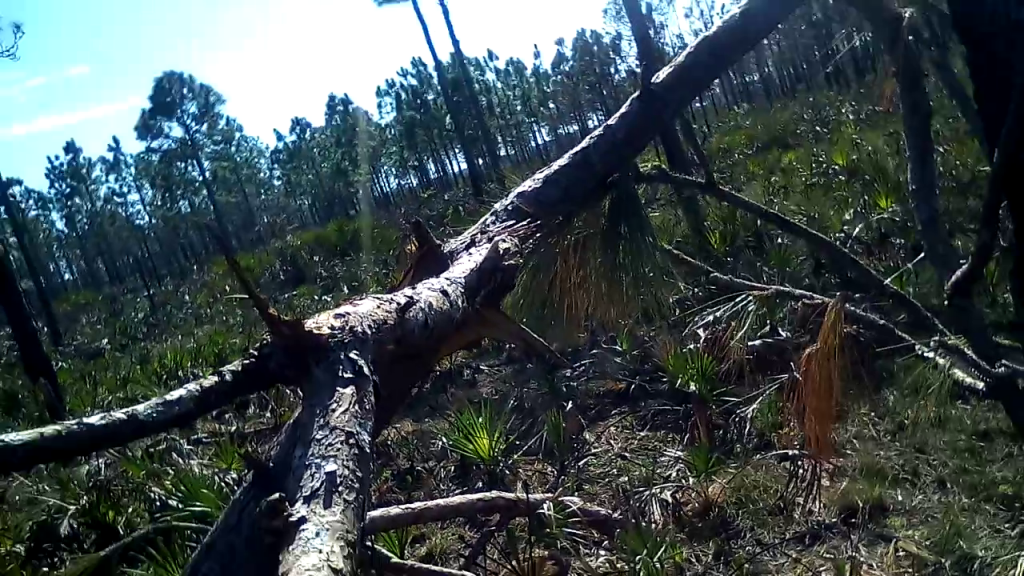 ---