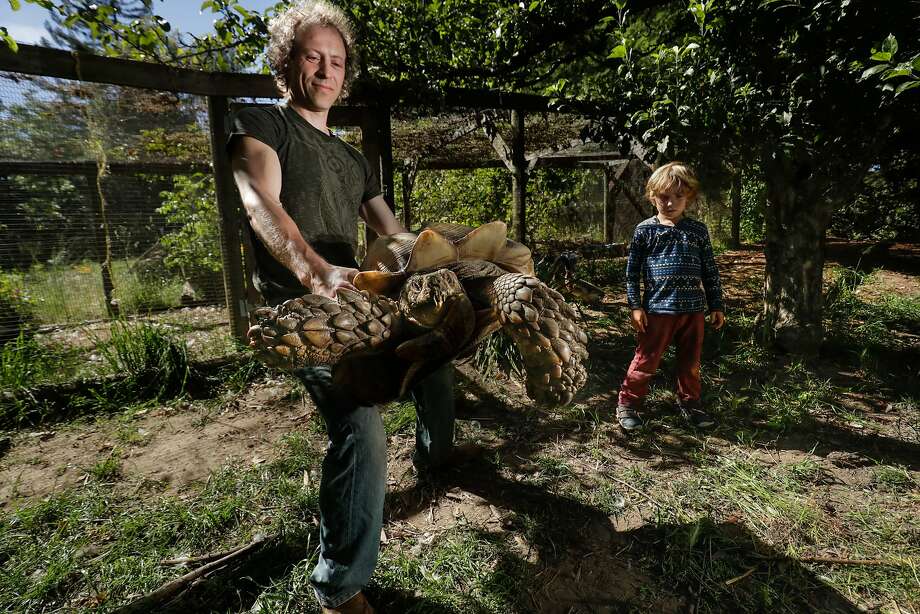 Son, Starfinder Stanley lifts Sherman, his tortoise who moves like a tank, plowing through branches at his home in Sebastopol as his son, Falcon, 5, watches.
The grandson of a U.S. senator from Kentucky, Owsley Stanley became a mythical figure in the psychedelic counterculture because he was a master of its two most important components — high-volume concert sound and the synthetic hallucinogens needed to appreciate that sound.
"Owsley had two lives," says historian and author Dennis McNally. "He was legendary for his production of LSD. But he was also the Grateful Dead sound man and applied the same genius that made him the world's greatest LSD producer to sound. He contributed massively to the development of entirely new approaches over the next 20 years."
Among the 80 artists on tape are Miles Davis on a double bill with the Grateful Dead at Fillmore West, Johnny Cash at the Carousel Ballroom, and Quicksilver Messenger Service at San Quentin, where Bear himself once lived.