A box of frogs would have been cheaper
Macaque attack!
The rhesus macaques had not seen a car for two years while their enclosure was redeveloped.
So keepers wheeled in the Merc for them to destroy and work their frustrations out on.
The monkeys ripped off wing mirrors, hub-caps, wipers and even the Mercedes badge. They also tore into suitcases on the roof of the car at Longleat Safari Park, Wilts.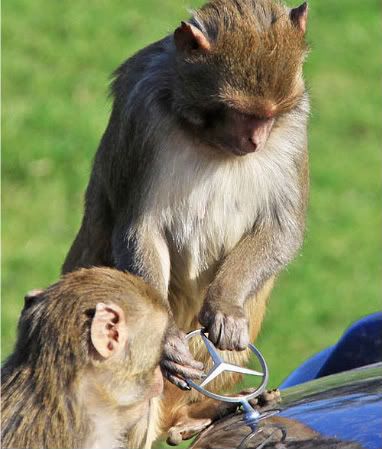 Check out more hilarious pics at
http://www.thesun.co.uk/sol/homepage/fea...-park.html