Newbie
I've never heard of this.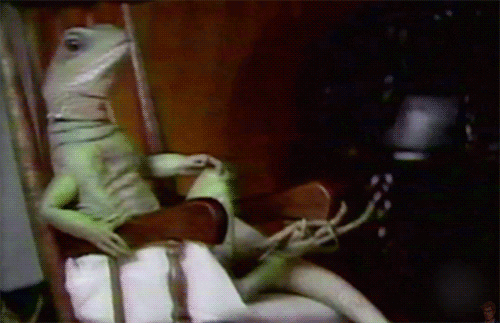 (02-01-2017, 07:44 PM)

JayRodney Wrote:

(02-01-2017, 07:07 PM)

dclements Wrote: Since we are on the subject of HAARP, does anyone know anything about Dulce Base and any truth to the conspiracies behind it. To me it sounds like something out of a science fiction book (ie. a massive underground base tied with other underground bases with multiple aliens races and humans working yet from to time starting small wars with each other) and far too incredible to believe.

Too me the whole thing sounds like it requires too much logistical paperwork and support to resources to remain hidden for any real length of time. I mean people know about area 51 and the planes that come in and out of it so if a base like Dulce is supposed to exist (and according to the theories there is likely several of these massive hidden underground bases) how could they remain unknown yet maintained?


I've never been around anyone with a first hand account of it, or that claimed to have set foot on the grounds.
Aside from Phil Schneider, explosives engineer for the U.S. who claimed that in the late 70's he was involved in construction of a "secret underground base," on the premises, and he also stated that a battle went down there with 60 people dead and "aliens" in left in bad shape.
Even Puffington Host covered it, so you know it's fake news. http://www.huffingtonpost.com/roadtrippe...82945.html
The other info, or disinfo depending on your sensibilities was the stuff Dulce Base Security officer Thomas Edwin Castello claimed just before his death... http://www.bibliotecapleyades.net/branto...book11.htm
An interesting story, but I wouldn't hold my breath waiting for any meaningful disclosure.
Yeah, a battle between scientists, their Delta force guards and the aliens they encountered while constructing the base is just a little too weird for me to believe without any addition evidence to collaborate with what Phil Schneider said went down there .
I know it isn't just what he said (since there have been other people saying other weird things go down out there as well) but it is hard some times to imagine we have contacted aliens without any evidence let alone that these aliens have set up bases here and are working with other aliens secret government agencies while at the same time confronting people working from these agencies from time to time.
Maybe it is just me but I hate when an article goes from just speculating we might have had contact with aliens (or something alone those lines) to talk about the dozens to hundreds of aliens we have supposedly already have contacted, what they are, and what their agenda is; which is usually not so good for us. Or some other equally craziness with nothing to support it. Maybe I'm too skeptical to buy a lot of it and I don't know if that is a good thing or a bad thing.




DISCLAIMER / Terms of Service (TOS):
Kritterbox.com - Socialize anonymously, commentary, discussion, oddities, technology, music and more! This website is provided "as is" without warranty of any kind, either expressed or implied. kritterbox.com shall not be liable for any damages whatsoever, including, without limitation, those resulting from loss of use, data or profits, whether or not advised of the possibility of damage, and on any theory of liability, arising out of or in connection with the use or performance of this site or other documents which are referenced by or linked to this site.
This website exists solely for the purposes of exchange of information, communication and general entertainment. Opinions from posters are in no way endorsed by kritterbox.com. All posts on this website are the opinion of the authors and are not to be taken as statements of fact on behalf of kritterbox.com. This site may contain coarse language or other material that kritterbox.com is in no way responsible for. Material deemed to be offensive or pornographic at the discretion of kritterbox.com shall be removed. kritterbox.com reserves the right to modify, or remove posts and user accounts on this website at our discretion. kritterbox.com disclaims all liability for damages incurred directly or indirectly as a result of any material on this website. Fictitious posts and any similarity to any person living or dead is coincidental.
All users shall limit the insertion of any and all copyrighted material to portions of the article that are relevant to the point being made, with no more than 50%, and preferably less of the original source material. A link shall be visible in text format, embedded directly to the original source material without exception.
No third party links, i.e. blogs or forums will be accepted under any circumstances, and will be edited by staff in order to reflect the original source of copyrighted material, or be removed at the sole discretion of kritterbox.com.
Fair Use Notice:
This site may contain copyrighted material the use of which has not always been specifically authorized by the copyright owner. Users may make such material available in an effort to advance awareness and understanding of issues relating to economics, individual rights, international affairs, liberty, science, and technology. This constitutes a 'fair use' of any such copyrighted material as provided for in section 107 of the US Copyright Law. In accordance with Title 17 U.S.C.Section 107, the material on this site is distributed without profit to those who have expressed a prior interest in receiving the included information for educational and/or research purposes.
This Disclaimer is subject to change at any time at our discretion.
Copyright © 2011 - 2017 kritterbox.com