O has been telling me news about these upcoming Olympics
so i thought i would add some of the articles and info she sent me
this can be a sort of watch thread, if ppl are interested..
it is not a good situation there!
'The Rio Olympics are a mess 7 months before the opening ceremony'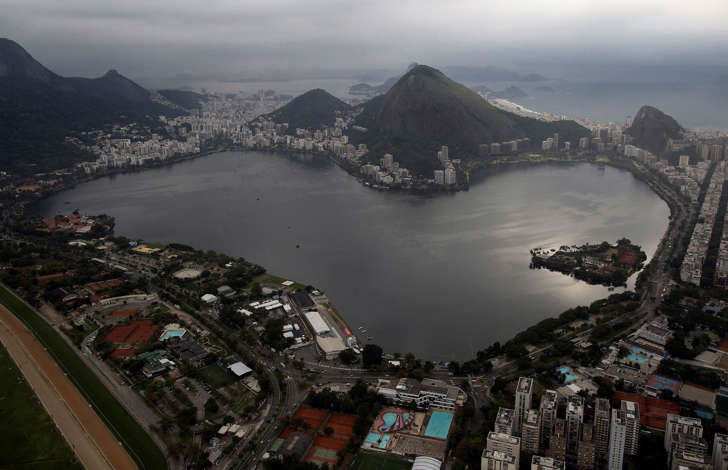 'This July 27, 2015 aerial photo shows the Rodrigo de Freitas Lake in Rio de Janeiro, Brazil. An Associated Press analysis of water quality found dangerously high levels of viruses and bacteria from human sewage ..'
'The 2016 Summer Olympics kicks off on August 5 in Rio de Janeiro — but with less than seven months until the Opening Ceremony, a slew of problems still show no signs of improvement.
Will Connors had a good, if troubling, piece in The Wall Street Journal on Tuesday laying out the concerns in Rio.'
http://www.msn.com/en-us/sports/more-spo...li=BBnbfcL
Thanks to O for all the info!
---
Just Plain Nuts.