This has been all over the forums, people are claiming this bozo is an Ascended master and 200 some odd people saw him fly out the window in an Austin Texas motel.
I'd like to see him fly out a window. Perhaps it's his puffy sleeves that make him more Peter Pan like.
Anyway though it might be fun to recreate the obvious BS event in photoshop.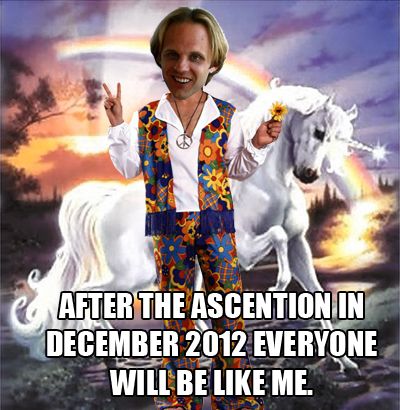 This is not my entry, just wanted to make everyone remember who the guy is.
---