Quote:THIS is the secret African island inhabited by super aggressive "monster'" chimps all freed from a US testing laboratory.

The apes -who are infected with contagious diseases- were abandoned on the Liberian river island after being released by their captors.

The jungle wilderness - known to locals as 'Monkey Island' - is now home to more than 60 chimps who are notoriously protective of its shores.

Many of the animals are said to be "super aggressive"and those living nearby are terrified to go there for fear of being attacked.

Only a select few locals - who regularly take the apes much-needed food - dare approach the real life 'Planet of the Apes' and, even then, most never get out of their boats.

Fool-hardy tourists who have paid local fishermen to take them near the island - on the Farmington River - are pelted with mangoes by the territorial chimps.
More here -
thesun.co.uk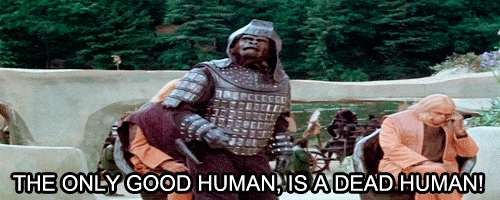 Supposedly these apes have a "monster-like reputation" and rumor has it "They will eat you raw!"
---