Yeah we've really REALLY bad boys and girls.
The reindeer was absolutely amazing! Best ever!
I took some crappy pics with the cellphone while cooking, unfortunately in a small format that doesn't even come close to the epic proportions of this meal. Om nom nom.
Look at the meat. Just look at it! Not a gram of fat on that one.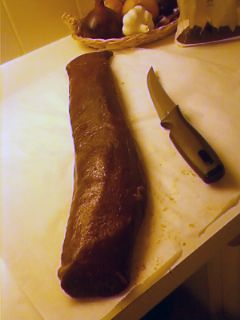 Then cut in half and covered in olive oil before hitting the hot skillet.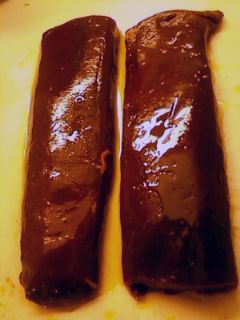 Right out of the skillet into foil. Salt & pepper and into the oven for 6 minutes in 180C.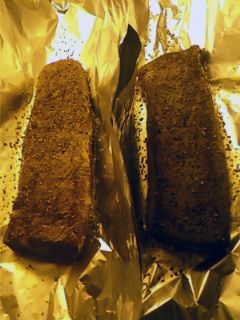 Let it rest while you make a salad and have more beer.
And then...Tadaa!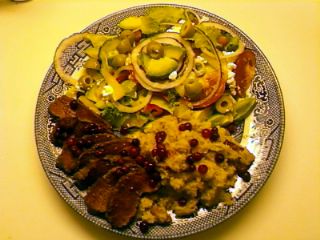 Omg omg it was so epic that JR was totally quiet for half an hour after dinner.
Before falling asleep
Should have used my good camera but I didn't want meat prints on it.