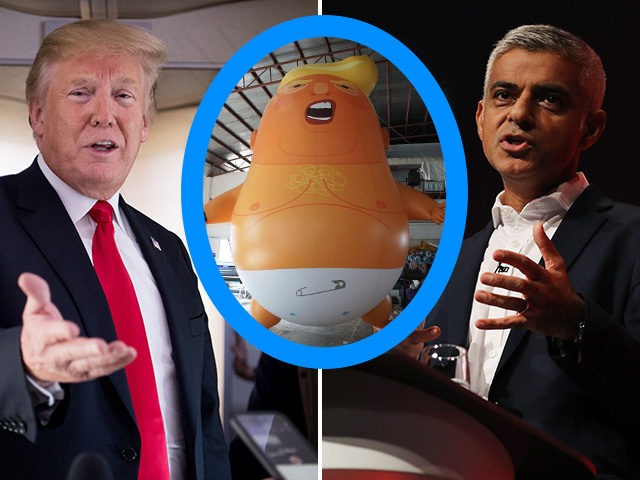 Quote:A group of self-declared "anti-fascist art activists" have been granted permission by Sadiq Khan's Greater London Authority to fly a grotesque 20-foot inflatable caricature of President Donald J. Trump when he visits the city next week.

The balloon will fly next to Britain's Houses of Parliament at Parliament Square Gardens during the U.S. President's visit, and has been funded with nearly £17,000 in crowdfunding donations. A spokesman for the baby Trump group behind the stunt said of the creation that it is an "obscene mutant clone of the president".
More>
https://www.breitbart.com/london/2018/07...nts-visit/
Love this response
https://twitter.com/Markacarey2/status/1...1895476224
I could not have said it better. If I were Trump, I'd cancel due to disrespect.