Did you see all that quality beer?
If you missed it I took some screen shots.
Before zombies start falling from the ceiling they inspect the beer.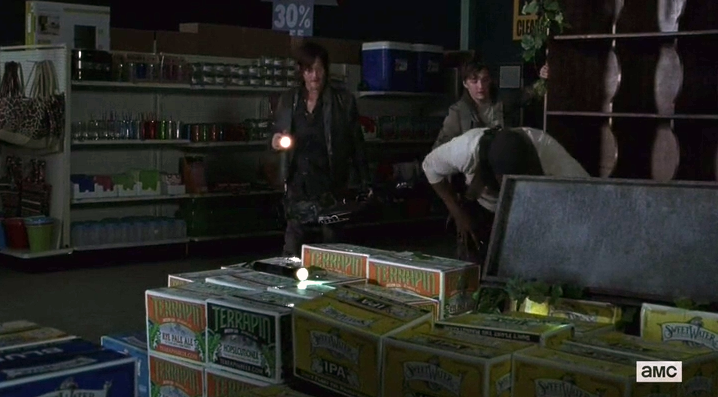 And right before zombies come raining down this guy gets stuck underneath the demonic alcohol shelf:
They're coming through the roof...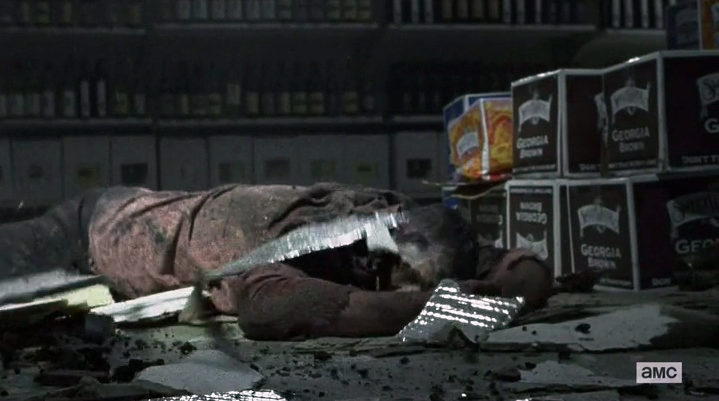 Then it starts raining zombies. Just look at all that broken brew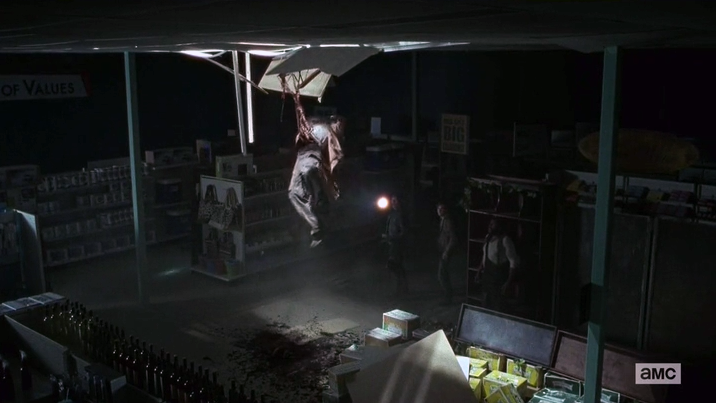 OMG they're just falling on it! Do something!
Kill them ffs!
They came for your beer!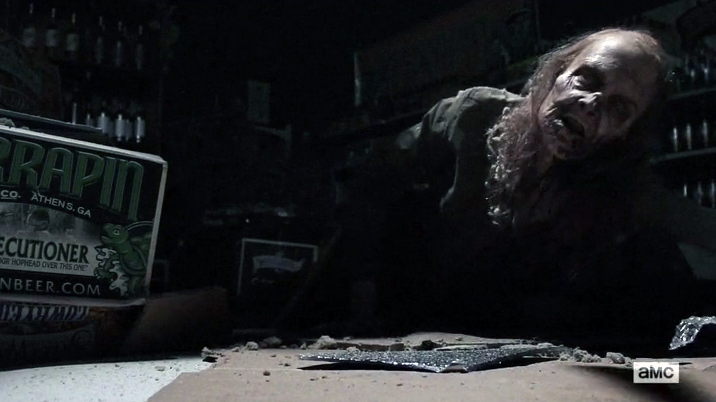 Well that was fun, can we do it again?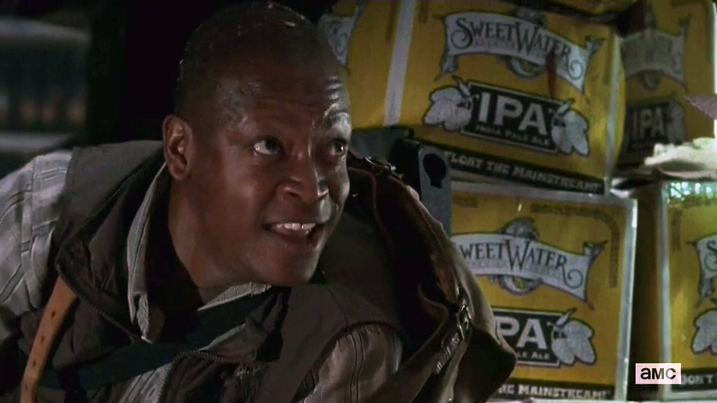 A good thing this fine prophecy of the zombie apocalypse portrays such a lovely picture of the availability of good brew after the shtf.
I shall remain positive.