Los Angeles-based artist will tattoo your name onto her body for $10
Some people regret getting a tattoo of someone's name, perhaps an old flame. But a Silver Lake woman has no qualms about covering her body in strangers' names.
Artist Illma Gore says she wants to cover herself in tattoos from her neck down for a special art exhibit and social experiment.
For $10, she'll tattoo your name or a few words onto her skin. The 22-year-old says it's like covering her body in hundreds of tiny stories.
"There is something absurd and beautiful about having an accumulation of absolute strangers names draped over my pale goth skin, even if half of them are 'Penis Butt,'" Gore stated on her GoFundMe page, which she is using to pay for her exhibition.
As of Saturday night, Gore has raised $4,170. She still needs to raise $6,000.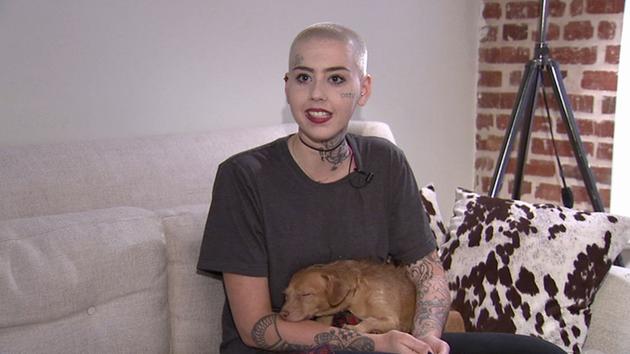 Should we ? Read more:
http://abc7.com/entertainment/los-angele...10/479677/
---