It's freakin +33C outside.
It was blue skies all over when we went inside to pack some stuff. When we stepped out again it looked like this: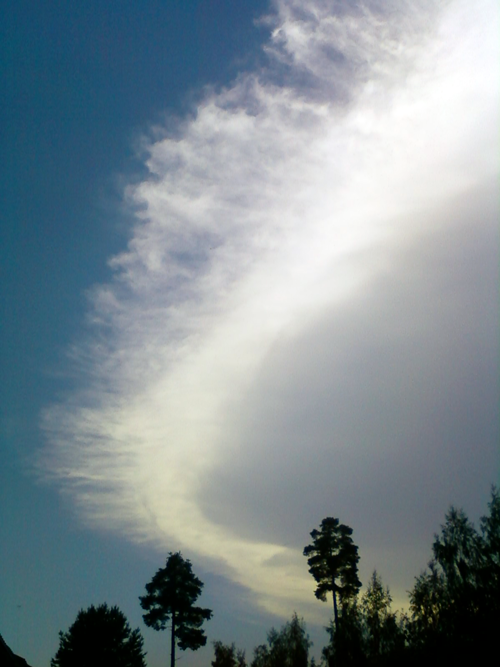 I bet it will fizzle out before it gets here and we won't get any rain today either
Looks like a late night swim.