Last night we were sitting on the couch talking. I was facing JR and didn't see this happen, but JR did. He was all like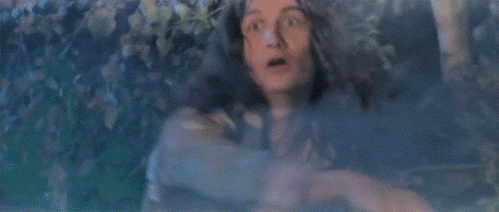 Above my desk I pin all sorts of photos, postcards and stuff. This particular group of 4 pictures have been hanging there for years, each held by a single pin.
Now after all this time, this one single picture (depicting Brandenburger Tor, Berlin) all of a sudden flips out from the wall at a 45 degree angle and stays that way for a couple hours before settling back down against the wall.
There were no doors or windows open so it's not a draft induced phenomenon. I can't explain it.