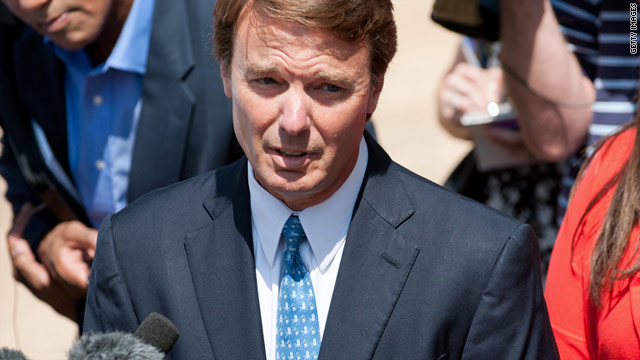 Washington (CNN) -- The insistence that former Sen. John Edwards serve some jail time over allegations he broke campaign finance laws caused a collapse in plea negotiations between lawyers for the former presidential candidate and the Justice Department last week.
Edwards wanted to have as "minimal" impact on his two younger kids as possible, a source with knowledge of the talks confirmed to CNN Sunday. Edwards has a 10-year-old son and a 12-year-old daughter.
The Raleigh News and Observer, which first reported the story, said the Justice Department was insisting that Edwards serve six months in jail if he pleaded guilty.
After initially saying Edwards had to agree to plead guilty to a felony in earlier discussions, CNN is told prosecutors last week offered for him instead to plead guilty to some misdemeanors.
But the jail time was the breaking point.
READ MORE AT CNN LINKY