A powerful earthquake has rocked central Nepal, causing extensive damage to buildings and some injuries, eyewitnesses say.
The quake measured 7.9 and struck an area between the capital Kathmandu and the city of Pokhara, the US Geological Survey said.
It quickly raised its initial 7.5 estimate of the magnitude.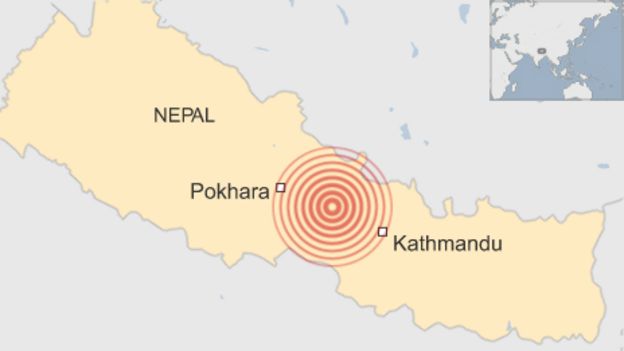 http://www.bbc.co.uk/news/world-asia-32461019
---
Life is like a penny, you can spend it on what you like, but you can ONLY spend it once.
https://twitter.com/NigelLondon2014