Is to let go of any doubt and fear.
Now I have been able to transcend aka astral project at least 5 times. To find the truth of several hidden facilities and other worlds. But because I'm limited to the abilities I have and cannot really spill all the beans for the many of you to understand. Lets just say, all of you can, but me.
Now I'm sure a whole of you, have experience certain realms in the spirit world to find what is hiding under the cloak of this world. Have I got in contact with extraterrestrials? Yes and other higher spirits and entities. Having visions of the past I end up picking up a lot of and a lot of knowledge of most worlds, without having to going to them. But I have a close sister friend, that can easily transcend at will, it is her specialty.
The purpose of this topic is to help you guys those that can further into the unknown without fear, will discover a lot faster things that are yet to been spoken off or have been spoken but never proven correctly, because evidence today is also a double edge sword.
There is a level of transcendence, the more you gain visions and knowledge what's around you and the communication you gain.
Basically like a videogame, certain places you cannot venture without proper guidance.
Here are a few places if you do ever come towards them or try to and then get lost.
1. The Underworld - yes the underworld as the one that is mention in Greek Mythology is very real and very vast. Depending where you live is the location of the state the underworld is, including those that believe sole in the bible and speak of Hell, well think of tartarus. That's hell, and also if you think of Heaven, there is the Blessing Gardens. I will warn you do not approach these gardens as it is guarded with giant Hives or Wasps. I try there and I got stung with a rash on my astral hands.
Does Mr Hades still exist? Of course, that man, king or god whatever you like to call him, is not a devil, but a respected deity that can help you in whatever you want. And if you're not a fan of hades, there are other deities you can visit in his palace. No You don;t need to grab potions and candles to talk to this kind of entity. Don't get so hyper now, if you have and always had a connection with the tether of the greeks, then I recommend you going immediately. Now I awaken a few friends and they always mention that the underworld is like a playground, you never want to leave and come back home.
Does he look like the disney version? No, sorry. He has grey eyes, and when hes angered they are red. But he's a chill guy.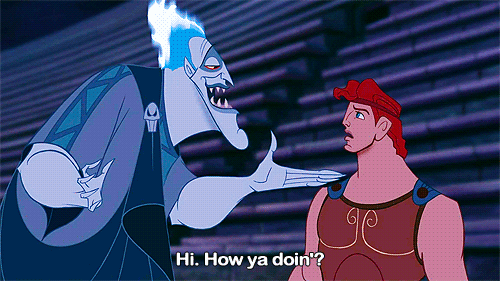 2. Cloning centers? why, that's an obvious answer. Practically every underground base in the usa. But you can't easily go there physically.
Now, be very careful, in the same location, not every location is a good place to go. Make sure if you see a black blue creature snarling at you, run for dear life and if you want to punch it, go ahead, you'll be surprise, but make sure whatever you're curious for to be quick and if you manage to stay longer, keep going.
3. Twilight World.
Yes the twilight world, is a realm where entities are infuse with both light and dark connections, unlike the regular demons and angels, these are spirits that are neutral and intimidating for many. Cause you never know what's their true intentions. These spirits are able to manipulate the physical world and they are also dream travelers, or protectors of dreams. You can visit this place with precaution, if your spirit is high enough. Creatures of the twilight world are common known as: clowns, mimes, jokers, Link from the zelda game, just a few of those, that reside there appear as such. There are the artists. There is a morning land and dawn city. Think of old school London and France. It's an interesting place to go.
This guy here you can speak to; yes the all mighty Nights. Or
beetleJuice: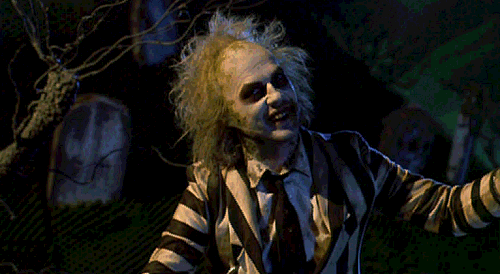 4. A parallel world
Final place is probably one of those controversial places to visit. Ever thought that a 2nd earth is possible?
Well, it is, but this world is a lot worse than our current world. You see this world may look all perfect, but not everyone's lives are connected and instead of having a cloak on the earth, there is no cloak. Its a pile of a mess. But you can peek, where your life has been over there, just remember not to run into them, or it can cause a shift on the other side. The dominated trait you do not use in this world is currently used in that one. So if you're passive aggressive, over there you are are aggressive as a mean wolf.
Now why I am telling you all this? I feel that it is the time, because regardless of the mistakes that WILL be made, a new change can occur in our world. If you're smart you'll know what to do. Just make sure you don't STEAL anything. Make this into a journey of your self discovery as for the others when you return.
dopplerganger reaction: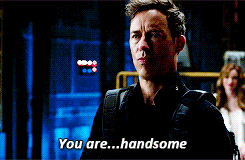 Exit: Once you return, itts up to you to document your travels, and the more you go, and communicate with the spirits on your way, the better you grow in spirit and physical, it'll keep you from dying. As the body and mind can work together. And you may unlock your own new found abilities to help others around you.
Thanks for hearing me out, I hope all of you further your quests of what you always sought for.