These are a few of our newest neighbors.
This young lady and her fella built a home on an extension ladder hanging on the side of our garage. She just refused to leave her home and we had the camera about one foot away from her. This was just a couple of days ago.
This is why she wouldn't leave her nest! We were sitting outside and saw her (him?) fly off to get a bite to eat. The mate was hanging out nearby.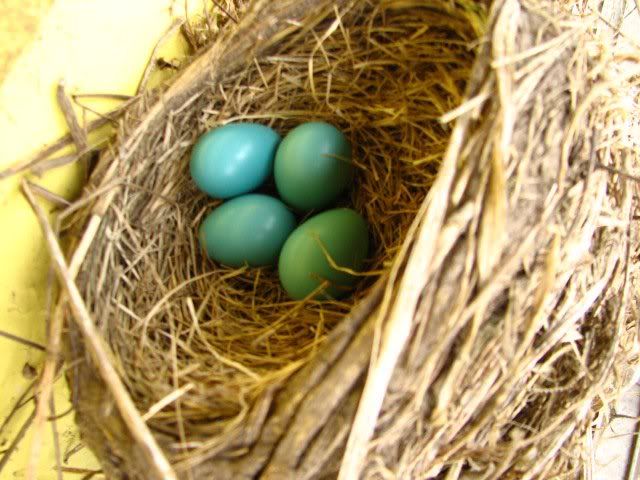 I was sitting outside yesterday and noticed that mommy kept flying away from the nest. That told me the big moment had finally come! Scrappy and I went over and took a few baby pics!
When I went around back to fill Scrappy's Hummingbird feeder, I scared the shit out of another mommy. Or, she scared the shit out of me...
On what used to be a back porch (I guess it technically still is, there is no door any longer.) another young couple built a home on the top of a window. We can't get close enough to her to get he glamor shot, but we did get some pick of her future family!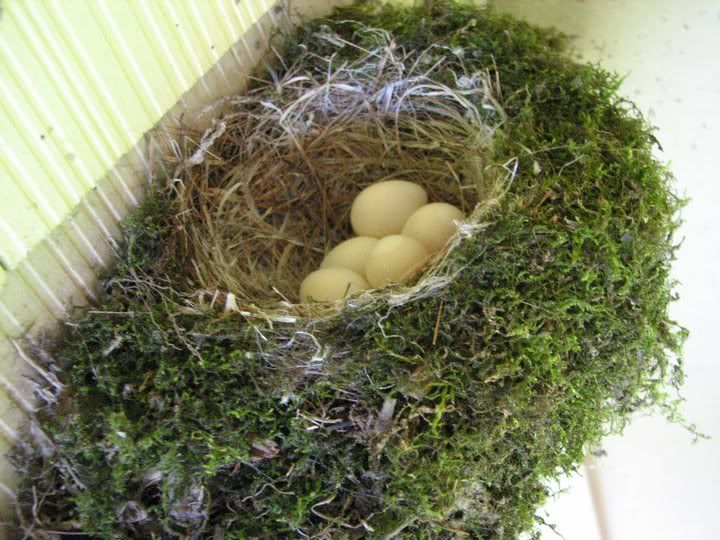 Oddly, that nest is pretty ugly from ground level. It looks like it is made of mud.
---
What politics from both sides wants to teach us is that things are never complex. If you have your little package and something doesn't fit into that package, You don't know what to make of it so you want to dismiss it or then you will have to do the work of reconsidering your assumptions. - Michael Malice