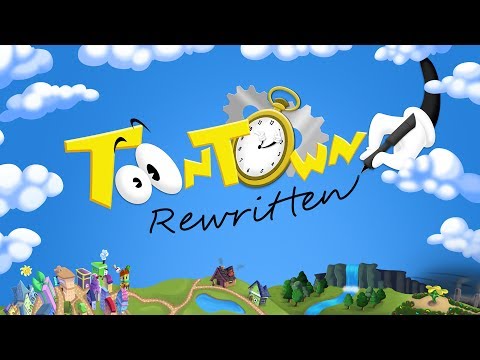 (URL:
http://www.toontownrewritten.com/
Welcome you magnificent bastards from all around the globe. After the late attacks set on Orlando, I was away on my own minor funnies. I like to introduce a game for those who are interested and those that need to be enlighten. Perhaps from the losses of the mad- invasion of explosions and nuclear embodied.
Or perhaps some of you are unaware of the return of this special entertainment.
I to am a gamer myself. I have been littered with the entry of honoring this particular franchise that has no longer part with Disney's corp offices.
--
I will remind the fact why I am advertising for the rest of you to join this game.
You see the game immediately converts into a play through environment based on conspiracy.
The toons are the main players that want to get rid of law enforcement from ruining their harmony from the construction these rats: COGS are out to achieve in the toon world. The toons weapons are gags; which are items that cohesively make
the opponent back off and take damage.
The COGS themselves give out some interesting attacks and subliminal messages. Quite suspicious aren't they?
In the game you are set to complete tasks in order to upgrade your "laff boost" which is the health of happiness/confidence, gain more gags by experience, and customize your toon character to enter boss fights, and cog buildings to defeat the corp houses that establish a rule on the toon world.
These gags are followed by the different types of use of range attacks. Take it as a strategy military pose. I'm sure you'll learn a thing or two.
Such as, Throw, Squirt, Drop, Toon-up, Sound, Lure, Trap
The main creator of this game had a generous help by a college student.
Now many of the players online are much aware of the message behind the game through. I assume 3DS MAX Modeling engineer software to re-create the online interaction for the amount of fans that sought for it's arrival.
[ I APPLAUED FOR THE CREATOR OF THIS GAME]
I have been thoroughly enjoying my way with this little classic.
I am much fond that it is back in action.
However the game is still it's beta process. Which means the game will end up logging you out for the amount of time you spent on it. Although, it allows you to return, the performance is fully adjusted. But everything will be fix in due time.
So if you're feeling a little bloom/boredom come join the fun.
I'm sure for the some of you lunatics will get an Intel out of playing this game.
Ta ta!