Violent storms have swept the north of Germany, causing widespread damage and leaving at least one person dead.
A tornado triggered by the storms caused severe damage in the town of Buetzow, near Rostock, hurling cars 70m (230ft) and damaging buildings.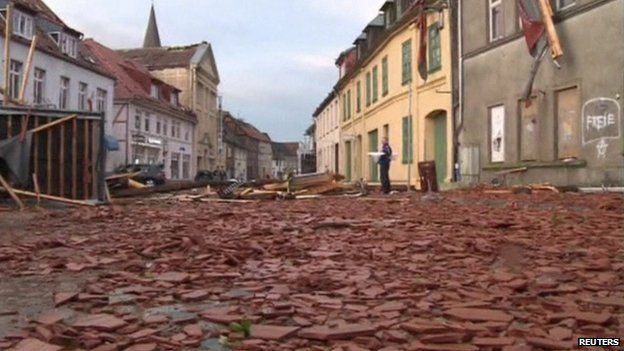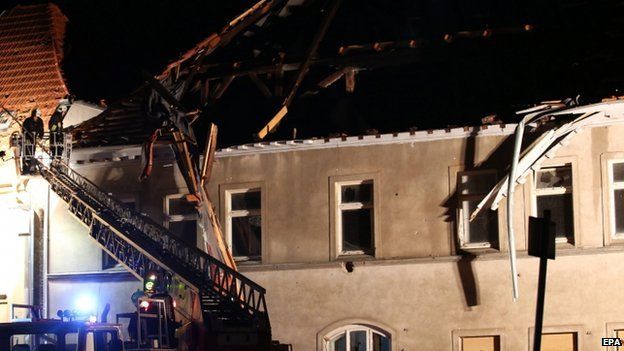 http://www.bbc.com/news/world-europe-32601555
---
Life is like a penny, you can spend it on what you like, but you can ONLY spend it once.
https://twitter.com/NigelLondon2014