Police Rescue Giant Sea Turtle From Car's Trunk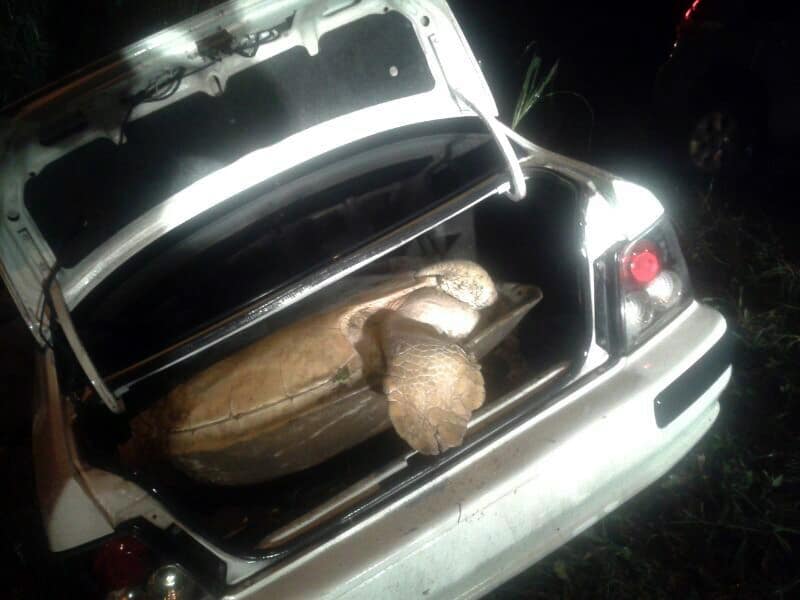 Quote:"[Police] found an enormous leatherback sea turtle in the trunk," a press release from the Public Security Ministry stated. "It was alive and flapping its fins as if asking for help."

Police believe the men planned to sell the kidnapped endangered turtle for meat. Weighing up to 2,000 pounds, leatherback turtles are the largest species of sea turtles. The creatures nest on Costa Rica's Caribbean beaches from February to July and are often poached for their meat and eggs.

Happily, the Costa Rican Coast Guard released the turtle back into the ocean following the incident, and Rivera ended his shift early in the morning, a job well-done.
http://www.ticotimes.net/2014/07/24/poli...h-suspects
---
Could i have the keys to room 143 please