Vegetarian diners at a Bangkok restaurant have been served human flesh  
after a restaurant owner reportedly killed a man and served him with noodles.
The customers had complained to staff at the eatery in Lat Krabangafter
finding chunks of meat in their supposedly vegetarian meals.
Asia One reports that the man's alleged killer had attempted to dispose
of the body by cooking and serving it to customers.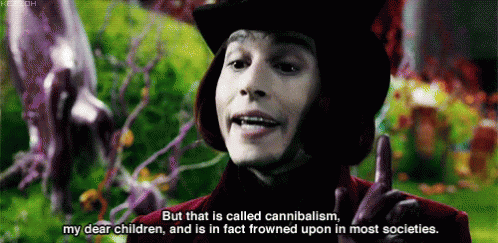 https://www.news.com.au/lifestyle/real-l...406983c749