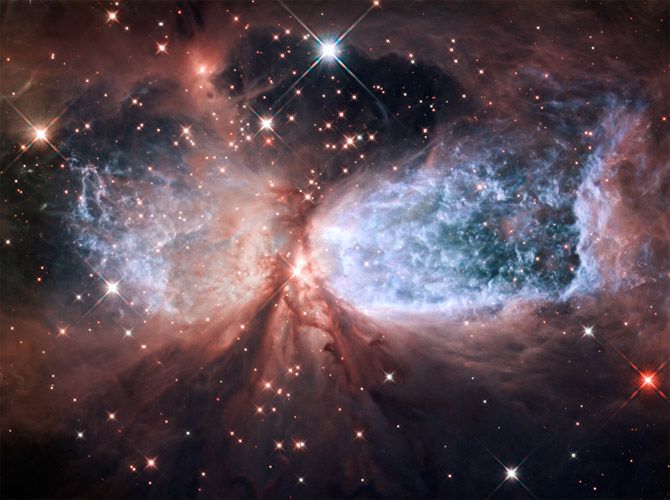 Quote:The striking Sharpless 2-106 star-forming region is approximately 2,000 light-years from Earth and has a rather beautiful appearance.

The dust and gas of the stellar nursery has created a nebula that looks like a 'snow angel.'
Source:
http://hubblesite.org/newscenter/archive...sults/100/
See more of the latest and greatest @
news.discovery.com
Awesome formation. Plenty more at the links, enjoy!
---