These Are Brains. They're Going Into A Beer. Any Questions??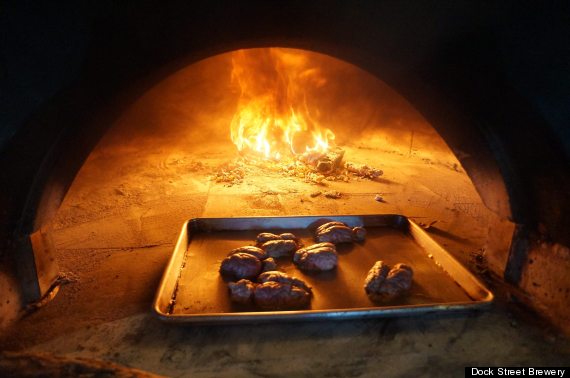 Friday. Happy hour beckons. You'd be forgiven for having booze on the brain.
But at Dock Street Brewing Co. in Philadelphia, lately it's less about the booze, and more about the brains. As in "BRAAAAAAAINS," the surprising new ingredient for a zombie-themed beer.
Brewed in honor of "The Walking Dead," a post-apocalyptic zombie show on AMC, the beer, named "Walker,"
uses smoked goat brains to add what the brewers say are "intriguing, subtle smoke notes."
Lest the drinker forget they're imbibing brains, brewers also pitched cranberries to the brew, for a color they describe as "sinister" and "bloody."
More -
http://www.huffingtonpost.com/2014/03/28...51772.html