Ok, time to make choices and take a stand.
Google ads are complaining that we're not following their guidelines regarding content and we're just not going to bend over to that.
We didn't start this to make money and we decided to stand our ground. We will not ğkking submit.
If this is brought on by the awful people who frequently promise to somehow bring us down... lol. No.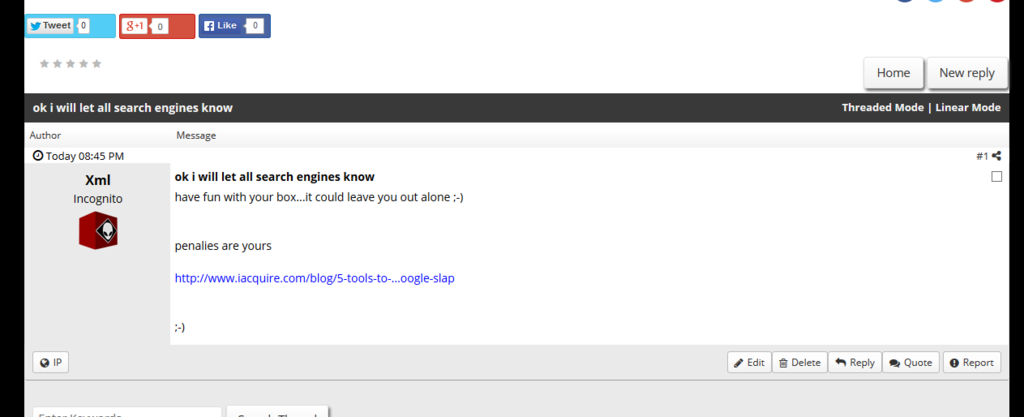 Quote:This is a warning message to alert you that there is action required to bring your AdSense account into compliance with our AdSense program policies. We've provided additional details below, along with the actions to be taken on your part.

Affected website: kritterbox.com

Example page where violation occurred: http://kritterbox.com/Topic-5-000-000-Am...-The-1920s

Action required: Please make changes to your site within 3 business days.

Current account status: Active

Violation explanation

​Google does not allow the monetization of content that may be

sensitive, tragic, or hurtful.

While we believe strongly in the freedom of expression and offer broad access to content across the Web without censoring search results, we reserve the right to exercise discretion when reviewing sites and determining whether or not we are able to provide a positive user experience delivering contextually targeted ads to a site with this type of content.
They have to be kidding me...
How about a big fat
NO
up where the sun don't shine
I'd rather pay it out of my own pocket.
edit: party on