A German museum has put on display a copy of Vincent van Gogh's ear that was grown using some of the Dutch artist's genetic material.
The 19-century painter is said to have cut off his own left ear during a psychotic episode in 1888.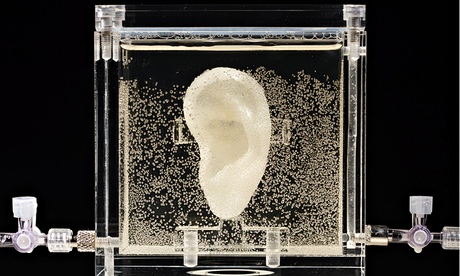 Read more ear:
theguardian.com
That hits me as perhaps the strangest thing I've seen in a while. Just... creepy.
---