Now I know the Irish get a hard time what with all those jokes about them. But well this just shows why the jokes are on them.
This is a photo of workers in Belfast northern Ireland installing metal bollards to stop people parking on the pavement outside a hospital. I will let you work out the obvious.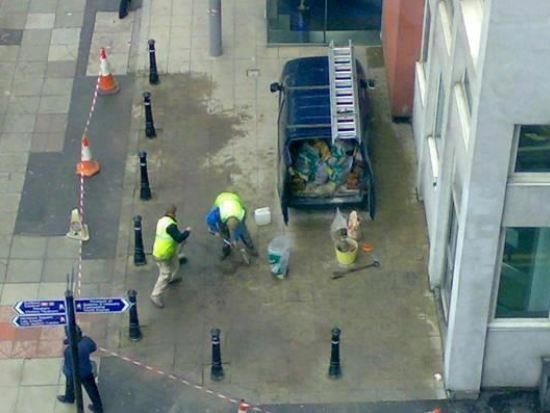 ---
Life is like a penny, you can spend it on what you like, but you can ONLY spend it once.
https://twitter.com/NigelLondon2014