does anyone here use password managers
i "used" to till today. i used all kinds prior to 2008. but as of today, no more. in lieu of laspass site being hacked, decided to stop using.my information was compromised 2 times in the last 16 years. even though many offer secure features, nothing is too secure for sophistacated hackers.
Topic starter
Posted : 30/08/2022 6:59 pm
Password manager as in the built-in browser kind?
Posted : 30/08/2022 7:21 pm
The browser add on ones. I finally realize the browser built in managers work just as well as the add ons do. I was using 2 at same time
Topic starter
Posted : 31/08/2022 8:26 pm
I only use the built-in pw managers and never had a problem.
Posted : 01/09/2022 2:14 pm
Maybe you forgot to activate the toolbar helper object 
Posted : 01/09/2022 10:59 pm
Is a little piece of mind knowing the pass vault has been purged. Hackers are always trying to find ways to breach these managers.
Topic starter
Posted : 02/09/2022 5:16 pm
Hackers gonna hack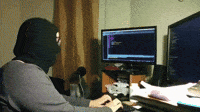 Posted : 02/09/2022 6:00 pm
Yes, I believe the antivirus app I bought managed my passwords for me, but I picked a password that would take someone 300 years to decipher - I researched it. Hey what do I need that antivirus app for?
Power without abuse loses it's charm.
Posted : 04/09/2022 5:34 am
My passwords are between 25 and 45 characters and would take 10.000 years to crack
Topic starter
Posted : 05/09/2022 5:15 am
My passwords are between 25 and 45 characters and would take 10.000 years to crack
Hunter Biden would put it in his pipe and smoke it in a week
Posted : 06/09/2022 8:47 pm