I buried my husband yesterday
Topic starter
Posted : 20/07/2022 7:25 pm
@Octo:
 
"Goodbyes are only for those who love with their eyes. Because for those who love with heart and soul there is no such thing as separation" – Rumi
For a Friend:
This isn't a goodbye forever, just an 'until we meet again'
Posted : 20/07/2022 8:30 pm
It is like that
and also what I told him as I laid down the urn.
Topic starter
Posted : 20/07/2022 8:53 pm
A great loss for us all. He visited me in spirit which should not surprise you Octo. I must give more of myself to you all.
Power without abuse loses it's charm.
Posted : 21/07/2022 1:17 am
Topic starter
Posted : 21/07/2022 2:17 pm
Beautiful Soul Takes a Ticket Home
Beautiful as the glimmer in the Joyful Tears in the Angels Eye
Dancer, Musician, Poet and friend,
a legend among us whom were blessed to come to his awareness in this World.
I'd but read his words, never met face to face, it was enough for me to wish him and I to become friends.
Out there in Cyber Land roamed he and I, talking about things and events of interest to only a few,
but we understood the language found between the faint lines of the Paranormal Conspiracy and Mystery well, spoke it out unafraid
Just Brave enough to open up to the world our Views thoughts and experiences
and just kind enough to care and share with a stranger and set aside caution.
The next World came by on it's Bus, came calling him home, and he had to go.
We'll reconnect when I arrive there, I promise we will, and that helps with this sadness I feel.
Love to you Rob, save me a seat if you please, I'd be proud to sit there with you and watch Heaven from inside.
Thank you for being the Best Friend
Rog'
Posted : 22/07/2022 11:16 pm
Thank you Rog and DaJ! 
I'm not afraid of death anymore and I'm sure he's saving seats for us all.
Topic starter
Posted : 23/07/2022 12:09 pm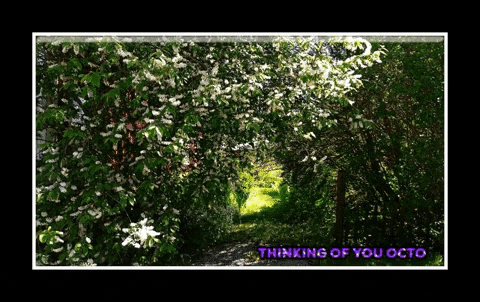 Posted : 23/07/2022 9:40 pm
Take some food for the bunny.. bunny hungry..
Posted : 25/07/2022 1:13 am
That's very wrong!
Topic starter
Posted : 25/07/2022 2:08 pm
That's very wrong!  
What colour is daddy's bunny?
when I lived in the mountains I was just outside the house one day and this massive bunny, must have been a hare, was hopping along the path I was on. I kind of freaked out at first cause it was fucking huge. And I went back inside.
another time a kangaroo jumped through the property on its way through the bush land. I def ran inside that day.
Posted : 25/07/2022 11:10 pm