Silver alert: Most want brain test for Biden and Pelosi
In a growing sign of voter concern about the cognitive abilities of the nation's elderly leadership, a majority of voters back brain tests for both President Joe Biden and House Speaker Nancy Pelosi.
"SILVER ALERT 58% say cognitive test time — 55% say Biden won't last his term," tweeted John McLaughlin in drawing attention to the latest McLaughlin & Associates survey.
In the survey, shared with Secrets, 58% said Biden should take a test and release the results. Just 30% said he shouldn't.
The results follow a series of apparent mental flubs by the 79-year-old president, the latest being a flip, flop, flip on calling for the ouster of Russian President Vladimir Putin. Yesterday, his staff wrote him a notecard titled "Tough Putin Q&A Talking Points."
https://twitter.com/jacobkschneider/status/1508584855440969735
More here:
https://www.washingtonexaminer.com/opinion/washington-secrets/silver-alert-most-want-brain-test-for-biden-and-pelosi
Tough Putin Q & A???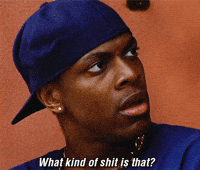 Topic starter
Posted : 30/03/2022 11:55 am
Topic starter
Posted : 30/03/2022 11:56 am
The codger has to have a cheat sheet? He's mad as a bag of ferrets.
Posted : 30/03/2022 1:43 pm
That's embarrassing 
Posted : 30/03/2022 6:36 pm
I read this as Most want bran test for Biden and Pelosi. They should pass that, it's the only way they pass anything at that age.
Posted : 31/03/2022 11:47 am
Pelosi doesn't need a cognitive function test - she needs a breathalyzer.
Posted : 31/03/2022 4:20 pm
And some serious rehab.
Posted : 31/03/2022 4:26 pm
Posted : 31/03/2022 7:38 pm