What to Do With All of These Useless People?
Yuval Noah Harari is a lead advisor for Klaus Schwab. Klaus Schwab is the author of COVID-19 / The Great Reset and the founder of The World Economic Forum. Klaus Schwab and the World Economic Forum Are Implementing "The Great Reset." Yuval is praised by the likes of Klaus Schwab, Barack Obama, Mark Zuckerberg, and Bill Gates, who reviewed Harari's latest book on the cover of the New York Times Book Review. Harari speaks at the World Economic Forum at Davos, New York Times, Stanford, TED, and TimesTalks.

https://slate.com/culture/2018/11/yuval-noah-harari-sapiens-facebook-silicon-valley-hollywood.html
Topic starter
Posted : 11/06/2022 7:56 pm
Posted : 11/06/2022 11:13 pm
That's probably coming back soon...
Topic starter
Posted : 11/06/2022 11:29 pm
if ya didn't know already,,, Planet Earth is where other Worlds have deposited their Useless People.
You are stuck with 'em. get rid of a few, and more will show up.
What exactly did people think all those UFO's were coming here for?
Earth is a Dump Site for the Universe.
Posted : 12/06/2022 8:55 pm
Oh, so we're like Australia of the Universe. Or maybe just of the Milky Way
Topic starter
Posted : 13/06/2022 4:35 pm
Well,,, yeah, but more like a Leper Colony than Australia.
People think Aliens are here to Abduct People and take them to other Worlds
where they are put on display like Zoo Animals.
Nope, not true.
Those Craft collect the Souls of Defunct People as they die on other Worlds,,,
They bring them here, and disperse them into Earth Human Wombs after Conception.
It's a Kindness thing ya see, those souls are given this World to F__k-up   ,,, or,,, those Souls would be out in Limbo Darkness
just wandering around alone, seeking something to Vandalize and destroy.
Here on Earth, they have each other attack, and a Physical Plane to do it on.
if you really really really think hard on that, you might begin to see that it somehow could be true,
I mean, no other World has Wars,,, Zilch, none of them create destruction and blame it on the victim.
example, humans here put humans that commit crimes in prisons,,, right?
and as you mentioned, GB sent undesirables to Aussy Land,,, and Lepers were sent to their own Island,,,
so,, if we reflect, those Aliens may have gave Earth Humans the idea to isolate defunct People
way back in time,
Isolate the defunct,,,people,,,
or as the title says: Useless People
Concentration camps came way before Nazi Camps.
So yeah, The Earth is a Dumping ground for defunct souls from a bunch of other Worlds.
Posted : 13/06/2022 8:48 pm
Oh, so we're like Australia of the Universe. Or maybe just of the Milky Way
I love it when the claws come out.
Posted : 14/06/2022 4:39 am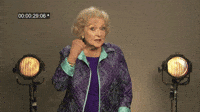 Topic starter
Posted : 14/06/2022 8:14 pm
Posted : 14/06/2022 8:45 pm



Posted : 14/06/2022 11:30 pm
LOL
it's a Satire, ya know how I write,,,right?
but it is a cool twist on the UFO Genre.
probably would be a good concept for a Sci-Fi flick like the old one "The Body Snatchers"
Like, say all those small tic tac ufos are actually like drums full of souls being sent down from a Mother Ship.
and released, those Souls inhabit people and take over their Minds.
and,,,, and,,,,and,,,,, all the Crazy things happening, like people going bonkers all over the World,,,
is the result of that.
ya know, it almost makes enough sense to be considered a possible explanation for all the sudden changes to Crazy from sane
that is going on now.
I love it,
the movie can begin with "Guardian Ships" that protected Earthlings from evil Aliens,
Leaving after they give up on Earthlings evolving to a higher consciousness level,,, and civilization ,,,, the guardians leave
and the Bad Aliens take the opportunity to seed evil souls into humans here.
The World begins to go Futz Nutz,,, sacking and looting,,, riots and de-fund police, Mass shootings
suicides, crime committed in broad daylight,,,,
all the stuff we see now, that never used to happen very often,,, like Evil is invading people
Yepper, could be real ya know.
it's as good a guess at why UFO's are coming here as any other theory.
it's also a reverse of most theories, which is cool,,, a far out thought on a far out subject, from my far out mind.
FAR OUT! heh hee heh
Posted : 14/06/2022 11:50 pm
a little more thought
UFO sightings have changed from the Saucer Type, to cigar, triangle, tic tac and Orb.
right?
what if,
what if the Saucer types actually were from a Benevolent Race watching over us and keeping an Evil Race at Bay and away from Earth
what if these Watchers were helping us to evolve a little along the way, to a higher consciousness,,, and it wasn't taking hold
as they hoped?
what if, they really did just decide to give up on us, let it go, and move on to another world with much better possibilities at
lifting those people in that World to a Higher level than here?
What if,,,,,,, we've been test subjects for Eons and we just couldn't achieve greater test results
by the Time limit allotted for us to pass the test and move up the rung to a higher level.
what if the Watchers just said to the evil aliens about us: "Pffffft,,, they're a waste of time, they'll never stop their evil deeds they commit against
themselves,,,, you can have them"
you know what I mean,,, kinda like we are a Feral Cat so ingrained in being wild and out of control, and cannot be domesticated,
that ya just give up and let the Wilderness reclaim the wild cat.
What if certain elite Earthlings in positions of authority and officialdom, are all owned/possessed  by the Evil Aliens,
and they perform for those Aliens to bring total chaos over the Globe?
EEEeeeewwwwwwww,,,,, we just might have another Disney Script in this.
ok,,,, time for a snack,,, all this writing takes my energy. Snack Time!
Posted : 15/06/2022 12:32 am
Nobody is useless, only one's mind thinking that...let's move on to a better future with acceptance and love. If not, then check yourself all over the place.
Power without abuse loses it's charm.
Posted : 16/06/2022 4:19 am