Would One Of You Kind Souls, Please Explain Easter Eggs...
*Yet another, Thinking out loud thread with hopefully some help*
Through all of my study, I still can not make sense of this Easter Egg thing.
I understand Easter and all of its meaning, but it's the Easter Egg thing that really trips me up.
It's not like they're actually good for you, kids devour loads of them every year, people buy them in return because other people buy them, it's almost like a parrot fashion kind of thing.
This is as far as I've got with my research and I have copied and pasted a snippet below
Easter eggs are used as a symbol for the resurrection of Jesus   Source:What is Easter? - BBC Bitesize
But why chocolate eggs? 
Though the next snippet from the same source says, 'Traditionally though, chicken eggs would be hard boiled and then decorated by hand'
So I'm assuming somewhere in time somebody moved the goalposts, perhaps it was the Archbishop of C̶a̶d̶b̶u̶r̶y̶  Canterbury?
But even the hard boil egg thing poses more questions. How did the resurrection of Jesus become related to a chickens egg.
I mean, if we was all alive in that time period and discovered our mate Jesus had come back to life, would it be possible one of us would of said to the group, we'll mark this day with this egg my chicken has just laid.
Would we of all been in agreement? Who decides this stuff?
Today it all must be a commercial thing regarding chocolate eggs, everything is about money and to my knowledge Jesus hated money, and what kid in our day and age would want a hard boiled, hand painted egg? All they would do with them is launch them through somebodies window. 
This topic was modified 2 months ago by
Boomerang
Topic starter
Posted : 05/04/2023 1:54 pm
Jesus shat the Easter eggs out as he died on the cross. By easter Sunday they had turned into chocolate, and were ready to be eaten.
Posted : 06/04/2023 11:59 am
@white-ribbon About as good an explanation as any I guess 😂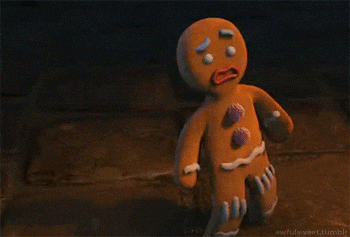 Topic starter
Posted : 06/04/2023 4:01 pm
So I'm assuming somewhere in time somebody moved the goalposts, perhaps it was the Archbishop of C̶a̶d̶b̶u̶r̶y̶  Canterbury?
Here's a word from Canterbury travels:
The most traditional celebration at Easter in Finland is for young children to dress up as witches. On the Sunday before Easter the little witches then knock on people's doors offering to bless their home in exchange for a treat. Dressed in colourful old clothes with freckles on their faces the children carry willow twigs decorated with crepe paper and colourful feathers, which are offered as blessings to drive away evil spirits. They are then rewarded with sweets, small change or small chocolate eggs.

Families enjoy eating Pasha at Easter, which is a traditional dessert made of sweetened cheese, egg and cream. Usually the ingredients are set in a mould and decorated with religious motifs. Easter is the most important annual feast day for Orthodox Christians in Finland but it is also a period of holy celebration for members of the predominantly Evangelical Lutheran Church.
https://www.canterburytravel.com/how-do-the-finns-celebrate-easter/
It's a wonderful place to be, caught between western and eastern Easter influences with pagan notes. The egg thing I imagine is a symbol of rebirth and at least over here the chocolate egg is a fairly modern thing.
Posted : 06/04/2023 8:31 pm
Oh I love Pasha, it is very rich and yummy. I'll find you a recipe!
Posted : 07/04/2023 3:52 pm
I found many recipes and versions based on the particular type of fermented milk product is common in a country.
Here in Finland Quark is used and I don't know if that's available elsewhere. Its really low in fat. I'm sure you can use other types of fermented milk product, whatever is available to you.
https://en.wikipedia.org/wiki/Quark_(dairy_product)
This is the recipe my sister gave me:
Pasha(Finnish version)
200 g butter
1.5 dl sugar
500 g quark
1 egg
1.5 dl whipping cream
juice from half a lemon
1 tsp vanilla extract
3 Tbsp crushed almonds
3 Tbsp raisins
Serve with pieces of fruit, pineapple or peaches traditionally.
Whip sugar and butter into a foam. Add the quark, egg, lemon juice, vanilla, almonds and raisins and fold in the whipped cream.
Pour the mixture into a cheese cloth lined strainer (I use coffee filters to line the strainer) and let it sit and drain overnight.
Dump the Pasha on a plate and decorate with fruit.
Posted : 09/04/2023 2:43 pm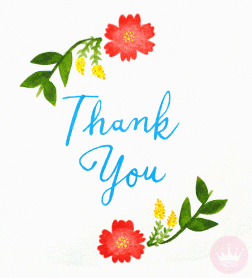 Topic starter
Posted : 09/04/2023 2:52 pm