The Colors of Fall 🍁🍂
Since I already on some other thread naming summer the most beautiful time of year I have to call this something else even it is the most beautiful time of year too...
These are real colors from up in Lapland right now.
It's called Ruska in Finnish. It's a season within the season
Topic starter
Posted : 18/09/2022 6:10 pm
I snapped this pic the other day on my after work dog walk.
I believe it's rowan trees, aka. Mountain ash with the bright red leaves
Topic starter
Posted : 18/09/2022 6:17 pm
Woah, that's some amazing colour right there. Just reading the Wiki link. 
The picture you snapped is rich in colour as well, I zoomed in and even the reflections in the glass are striking!
Hopefully I will post some pictures when I'm away tomorrow. Just need to find somebody with a phone that doesn't mind me taking some photo's with it lol. I'm guessing there will be a few people wandering around Hadrians Wall 
Posted : 18/09/2022 6:28 pm
It's my favorite time of year. I just love the colors, especially this year. Leaves turn more colorful the colder it gets during the process. Some years they all look brownish yellow if the temps stay above zero, but this year we already dropped below freezing and the leaves are turning amazing!!!
Topic starter
Posted : 18/09/2022 7:06 pm
Not the best pics I was going to post, but oh well.
You can see the colors
Topic starter
Posted : 18/09/2022 7:42 pm
From the Wiki link
During the summer growing season, phosphate is at a high level. It has a vital role in the breakdown of the sugars manufactured by chlorophyll, but in the fall, phosphate, along with the other chemicals and nutrients, moves out of the leaf into the stem of the plant
Very interesting, wonder what would happen if the temps changed and it heated up again?
Your photography is brilliant.
The picture which looks like it has a filter attached, when zoomed in I saw an aliens face with sunglasses on. Yellow part at 3 o clock.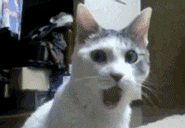 Posted : 18/09/2022 10:01 pm
Beautiful. Colors like that is soothing . Calms the nerves. All i can see is buildings. Id have to travel some 10 miles to see colors of fall at a park. Not much in way of "open space" these days
Posted : 19/09/2022 1:52 am
We have trees everywhere which is wonderful since I love trees. It would suck bad in Finland if you didn't love trees. 
I snapped a few pics on my walk today. It's rainy and dreary, the colors would really come out in sunshine against a blue sky, but it's still beautiful.
Topic starter
Posted : 19/09/2022 4:44 pm
Today was a beautiful day with clear blue skies. It was about +8C at around 10:30 am when I snapped these pics.
This is around my corner on the main drag through town
Topic starter
Posted : 01/10/2022 5:25 pm
The area across the road to the right is that very same wooded area described in the wolf thread where I heard something stalking us in the vegetation. 
This is another pic of that area from across the road. When I heard the stalker we were walking on the other sid of the road.
Topic starter
Posted : 01/10/2022 5:57 pm
Topic starter
Posted : 01/10/2022 6:05 pm