You know that Durham probe into Hillary that will never amount to anything? Well, the Prosecutor just unveiled a "smoking gun FBI text message" a 'joint venture' to smear Trump
Special Counsel John Durham is revealing new smoking gun evidence, a text message that shows a Clinton campaign lawyer lied to the FBI, while putting the courts on notice he is prepared to show the effort to smear Donald Trump with now-disproven Russia collusion allegations was a "conspiracy."
In a bombshell court filing late Monday night, Durham for the first time suggested Hillary Clinton's campaign, her researchers and others formed a "joint venture or conspiracy" for the purpose of weaving the collusion story to harm Trump's election chances and then the start of his presidency.
"These parties acted as 'joint venturer[s]' and therefore should be 'considered as co-conspirator[s],'" he wrote.
More: https://justthenews.com/accountability/russia-and-ukraine-scandals/durham-bombshell-fbi-text-message-shows-clinton-lawyer
Congrats on collusion to feed the FBI and the world your made up political conspiracy shit, and good luck in 2024.
Topic starter
Posted : 05/04/2022 5:58 pm
Hillary will never be touched IMHO.
I wouldn't be too certain in this instance. If you read carefully you'll see that Clinton campaign lawyer Michael Sussmann falsely told the FBI he was not working on behalf of any client when he delivered anti-Trump research.
All roads really do lead right back to her.
Posted : 06/04/2022 12:45 pm
@Guest Towel said:

All roads really do lead right back to her.
Of course, that doesn't mean anything.
See the double standard that's been so prevalent for basically my entire time on earth.
Topic starter
Posted : 06/04/2022 2:25 pm
Agreed. All roads lead back to her but there is a definite roadblock. Even if they want to testify against her it will never happen. At best they would be Clintoncided.
Posted : 06/04/2022 4:20 pm
s the trial for former Hillary Clinton campaign lawyer Michael Sussmann draws closer, Special Counsel John Durham is painting a picture of a relentless effort by Democrat operatives to sell the Russia collusion narrative across the U.S. government from the FBI to the State Department.
Essentially, Hillary Clinton operatives flooded the zone in the summer and fall of 2016, hoping multiple Trump collusion allegations circulating inside the government agencies might prompt an investigation and media interest.
For the first time this week, Durham called it a "joint venture" and a conspiracy to shop unproven Trump dirt.
In the case of Sussmann, Durham alleges that effort involved deceit by lying to the FBI that he did not have a client when he presented (since-discredited) evidence to the FBI that Donald Trump had a secret computer back channel at the Alfa Bank in Moscow to talk with the Kremlin.
In fact, Sussmann was working on behalf of the Clinton campaign and a tech executive named Rodney Jaffe who was aligned with the campaign when he approached the FBI in September 2016 and made the anti-Trump allegations, Durham's team alleges.
A few months later, prosecutors say, Sussmann was still representing the tech executive when he approached the CIA in February 2017 to get the spy agency involved and again claimed he wasn't representing a client's interest.
On Monday, Durham showed the strength of his evidence of Sussmann's alleged lie: He offered the handwritten notes of two senior FBI officials who recorded that the Clinton lawyer had said he was not acting on behalf of a client when he reported the Trump dirt.
"Said not doing this for any client," then-Assistant FBI Director for Counterintelligence Bill Priestap wrote in his notes, recording what Sussmann had told him. A deputy general counsel wrote a similar notation.
finish up at
https://justthenews.com/accountability/russia-and-ukraine-scandals/durham-evidence-creates-timeline-relentless-democrat
Sussmann is going down.
Posted : 06/04/2022 5:00 pm
Interesting, I've been following this cluster fuck. No way on god's green earth is Sussmann going to walk away from this mess, but I bet Hillary will.
Posted : 07/04/2022 12:21 am
Posted : 08/04/2022 11:41 pm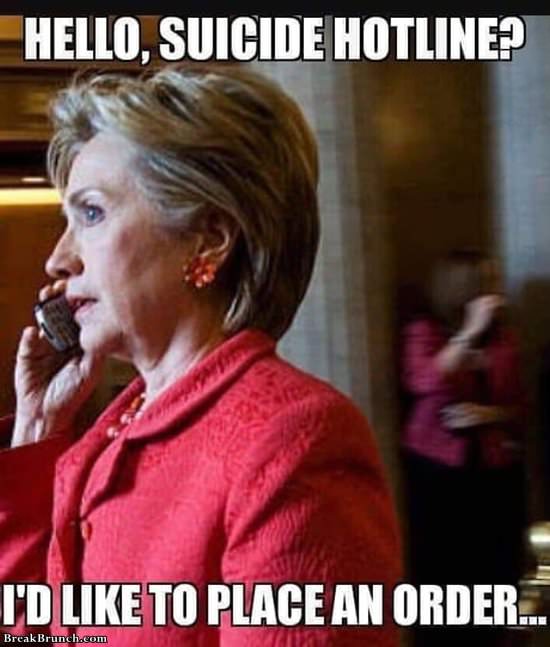 Posted : 09/04/2022 4:25 pm
Good afternoon Octo!
Posted : 09/04/2022 4:47 pm
This finally hit the news in Germany. The Judge says the trial can proceed, something big may be up when it gets European press.
Posted : 14/04/2022 10:24 am
This finally hit the news in Germany. The Judge says the trial can proceed, something big may be up when it gets European press.
A coverup. He will get paid handsomely to do a short stint in Club Fed and then it will all go away leaving $hillary carrying on business as usual.
Posted : 14/04/2022 3:37 pm
I stole this from a thread by Wing Sprint at the other forum.
quote
In a private meeting with Woodrow Wilson (US President 1913 – 1921) Colonel Edward Mandell House predicted the banksters' plans to enslave the American people. He stated:
"Very soon, every American will be required to register their biological property (that's you and your children) in a national system designed to keep track of the people and that will operate under the ancient system of pledging. By such methodology, we can compel people to submit to our agenda, which will affect our security as a charge back for our fiat paper currency.
"Every American will be forced to register or suffer being able to work and earn a living. They will be our chattels (property) and we will hold the security interest over them forever, by operation of the law merchant under the scheme of secured transactions. Americans, by unknowingly or unwittingly delivering the bills of lading (Birth Certificate) to us will be rendered bankrupt and insolvent, secured by their pledges.
"They will be stripped of their rights and given a commercial value designed to make us a profit and they will be none the wiser, for not one man in a million could ever figure our plans and, if by accident one or two should figure it out, we have in our arsenal plausible deniability. After all, this is the only logical way to fund government, by floating liens and debts to the registrants in the form of benefits and privileges.
"This will inevitably reap us huge profits beyond our wildest expectations and leave every American a contributor to this fraud, which we will call "Social Insurance." Without realizing it, every American will unknowingly be our servant, however begrudgingly. The people will become helpless and without any hope for their redemption and we will employ the high office (presidency) of our dummy corporation (USA) to foment this plot against America."
end quote
Posted : 14/04/2022 6:00 pm